Ashley Lucas (aka Lady Lucas) is a local Jersey City artist that specializes in art prints for little ones... and she's a new mom herself! Ashley opens up about working at home with a newborn, and gives tips to make the new lifestyle work for you.
Working at Home After Baby
I must admit that right before giving birth to my son Leon last October, I was googling, 'Can I still be a mom and an artist?', on the regular. I really couldn't imagine keeping freelance clients happy, creating art and participating in gallery shows while filling baby bottles, cleaning the apartment and running to the trash room to dispose of diapers every five minutes. I frantically researched whether it would, indeed, be possible to keep my identity as a creative while taking on the new role of a mother. Like most things in life, the reality has been much easier and fulfilling than all my fears surrounding it. If I could go back in time, it would have been nice to have some solid, streamlined advice, so I'm hoping these tips can help all the moms out there embarking on a similar journey!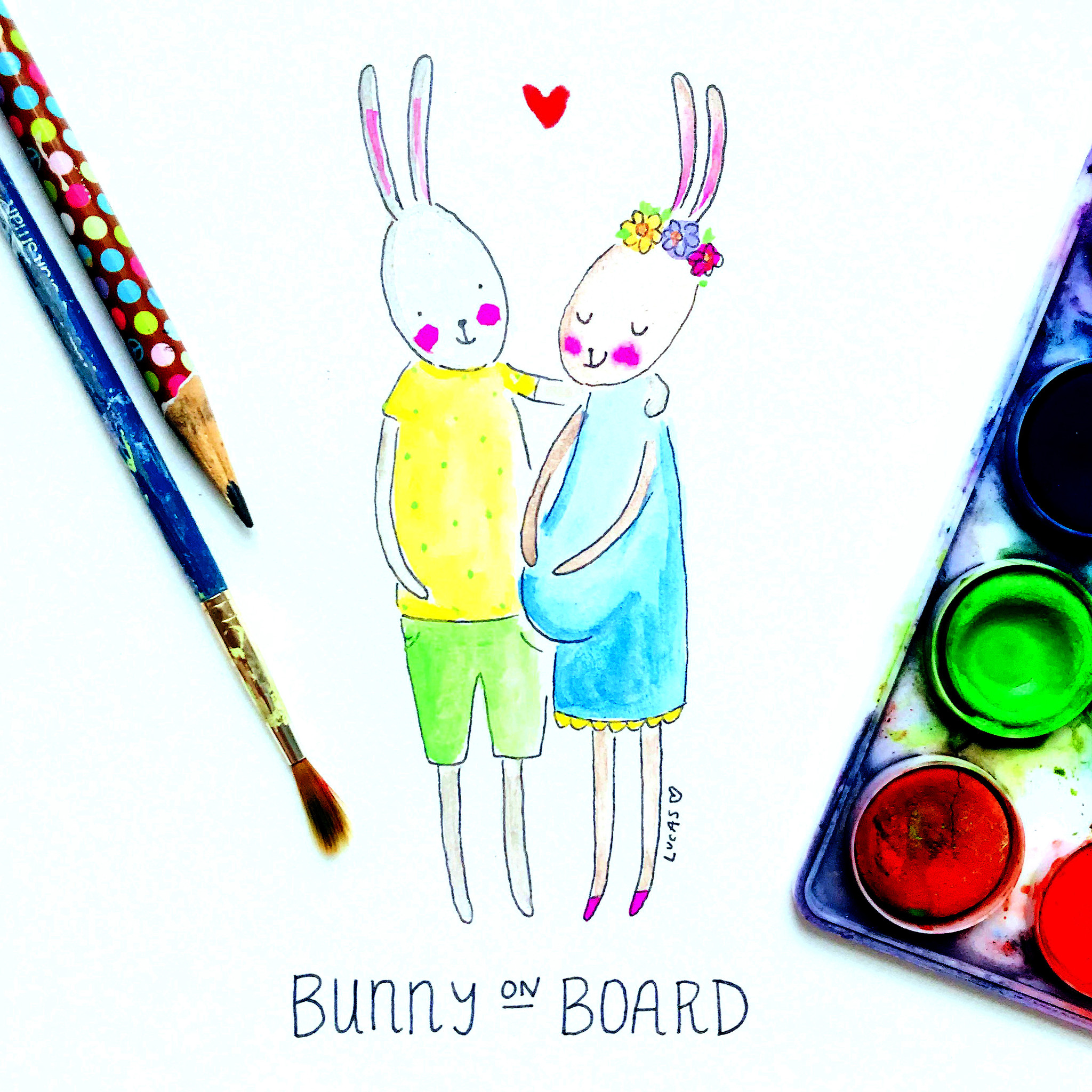 How will you handle maternity leave? Consider a REAL break.
I was so worried about evaporating into the background of the local art scene, that I never truly took a maternity break after baby. It's really hard for self employed people to let go - no matter what your trade is - but my advice is to really think of the first few months of your baby's life in comparison to the giant scheme of things. If you're financially able to, truly give yourself at least three months of focusing on your new little family and to care for yourself physically after you recover from such a wild experience! No one ever tells you how hard the first few days and weeks are after giving birth. Society loves to focus on the baby showers, gender reveal parties and birth plan - but let me tell you those things are nothing compared to the first night you bring your baby home! Give yourself plenty of space to adjust to your new normal without worrying about deadlines and social media posts. All of those things will be back in your life before you know it!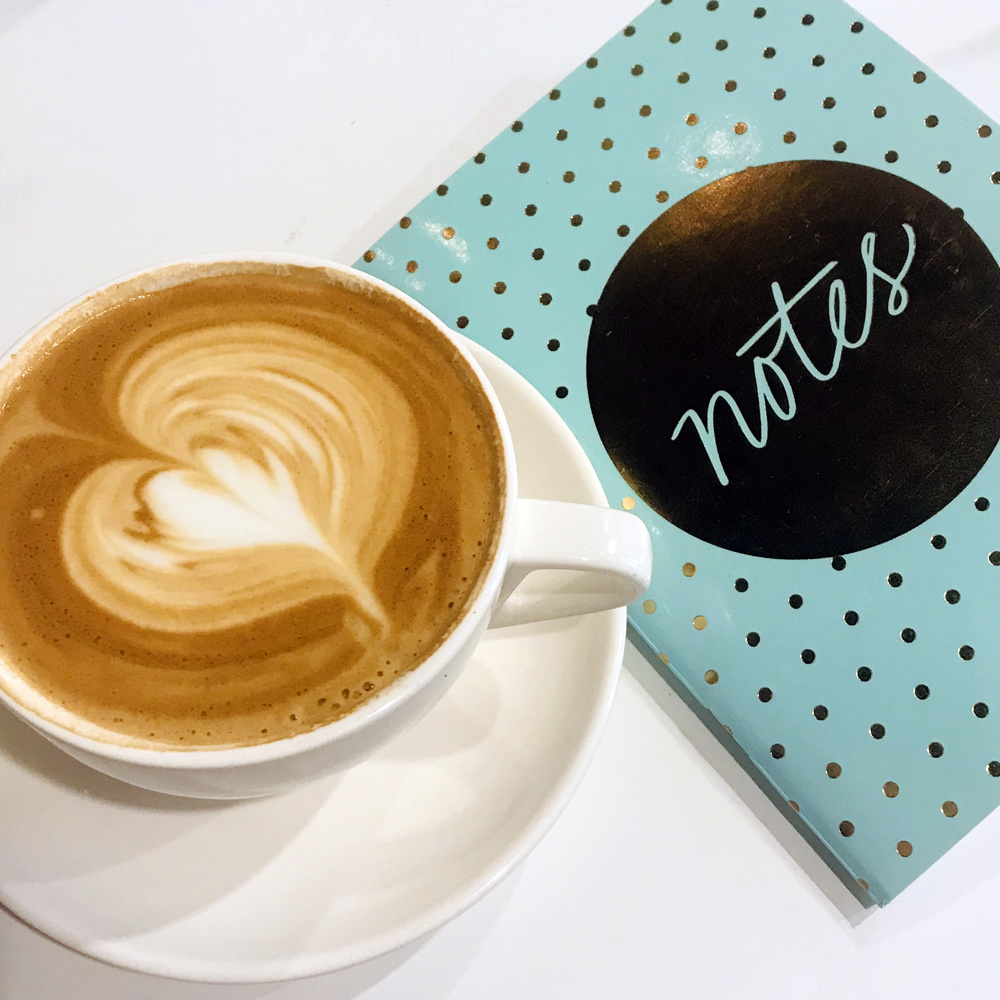 Write it down… Write it ALL down ;)
I have always been partial to lists and organization, but considering your life's duties will multiply by a thousand after baby, keeping track of things will only make your life and work routine that much easier. Since becoming a work at home mom, I've started a very basic 'journal' where I track monthly, yearly, and even five year goals regarding my business. I analyze everything from financial goals, to venues where I'd like my work to be displayed. I really think writing things down physically on paper - not just typed in your iPhone notes - make things happen faster for some reason. Make the process fun by using fancy pens and a beautiful paper notebook. In addition to the journalling, I spend five minutes every night writing a list of every single thing I need to complete the following day so I don't need to waste any time trying to remember what projects are due next while tending to my little one.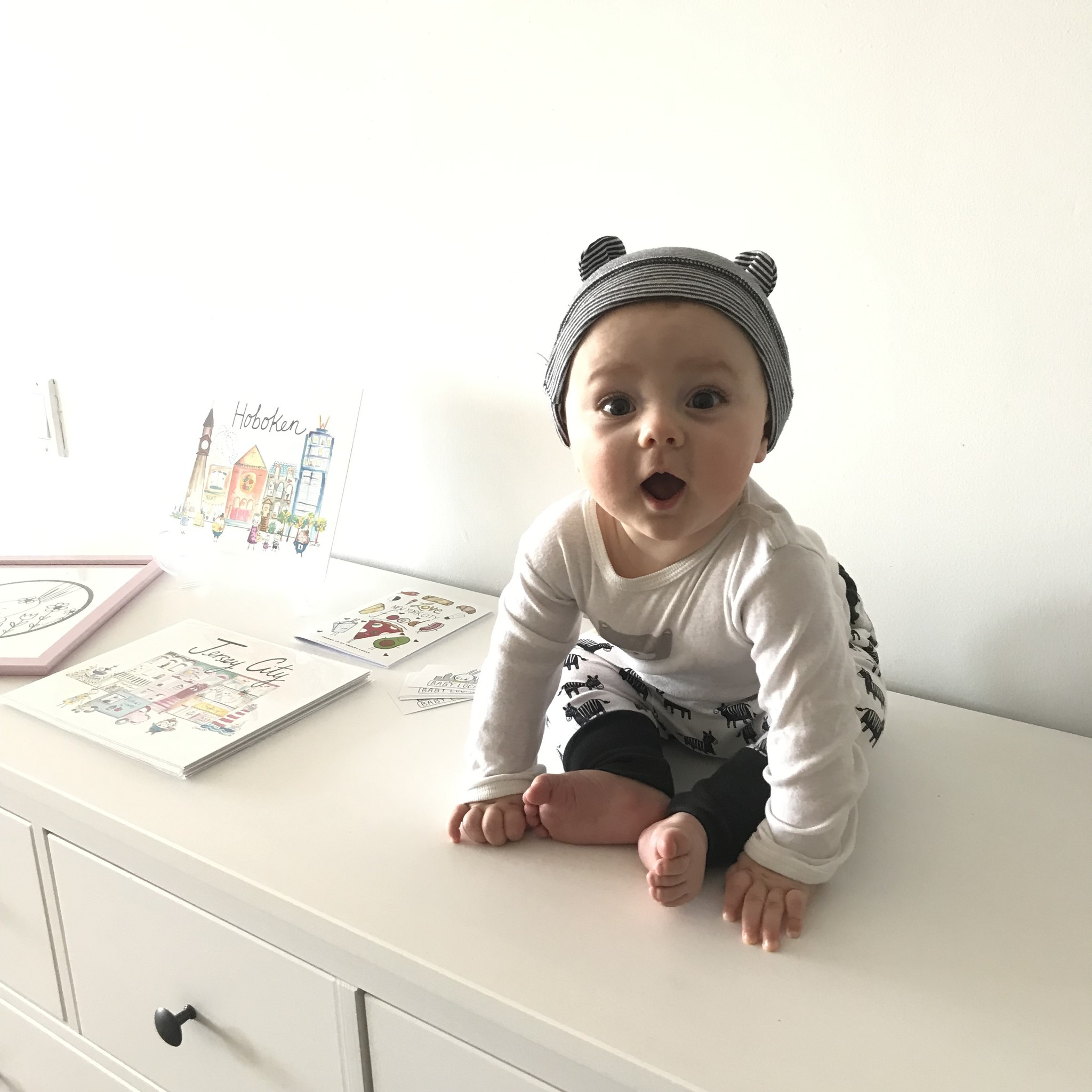 Meet your new 'co-worker' ;)
If you happen to have any flexibility over your job's trajectory after your baby is born, try to align your work with your son or daughter. My bread and butter before Leon was teaching art lessons to children, but I knew that wouldn't be possible after his arrival, so I had to come up with another way to put my skills to work. I always wanted to focus more on the product side of being an artist, so it made sense for me to build a web shop where I now highlight all my kid friendly products in one place. I use Leon as a model, and even show him my sketches and ideas before I place them for sale. Yes, he's only 8 months old, but I can tell immediately if he's really disinterested in something, or if he likes it because of the colors or contrast. He's pretty particular… ;) If you can somehow adjust your business to your new experiences as a mom, I believe the two things can grow beautifully together!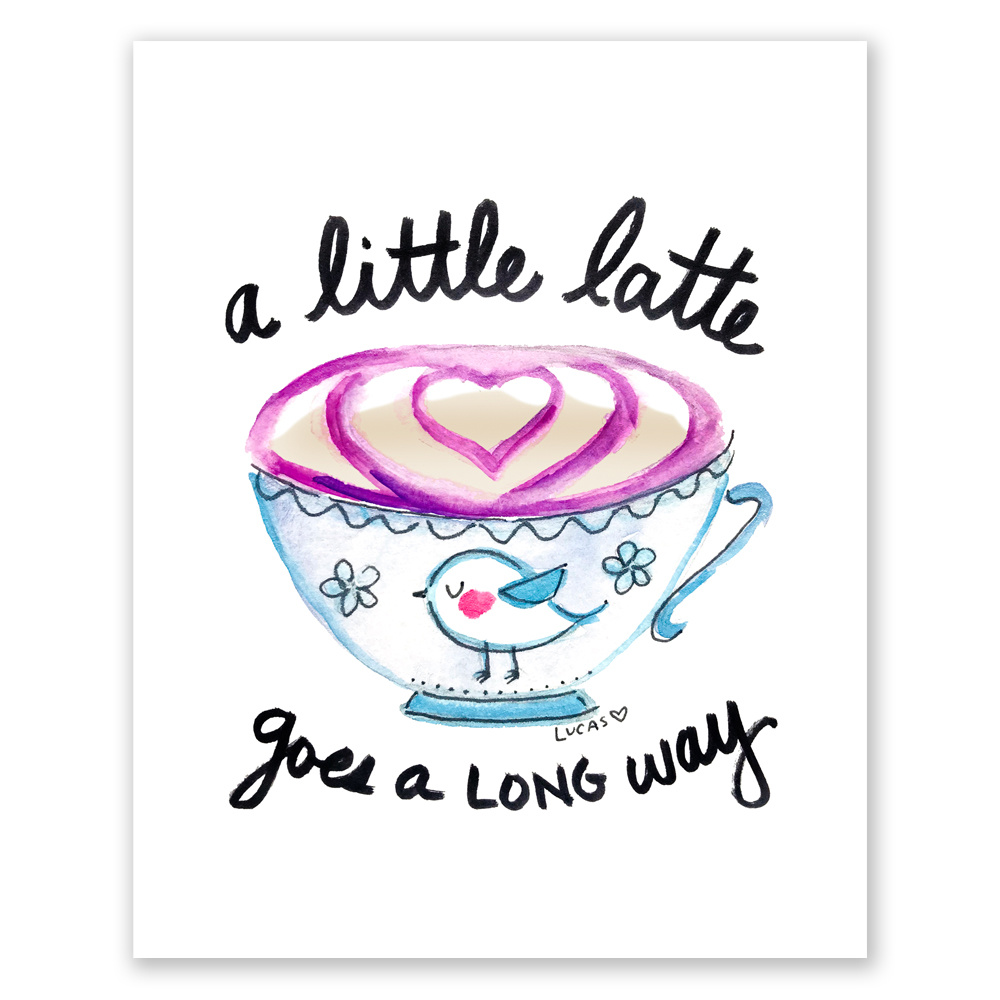 A Latte a Day…
Because coffee is literally what gets me through the day, I created this art print for moms who could use a little pick me up by their work desk. Download, print and enjoy!
Ashley Lucas (aka Lady Lucas) is a local Jersey City artist that specializes in art prints for little ones. She routinely can be seen shipping art orders at the post office and dropping off work to clients around town while pushing her son (whom she affectionately calls Moose) in his stroller. Connect with her anytime on Instagram , Facebook, or on her website Baby Lucas.