Not sure what to get for your niece or nephew? We've got this year's sustainably made gifts for the little ones in your family and friend group.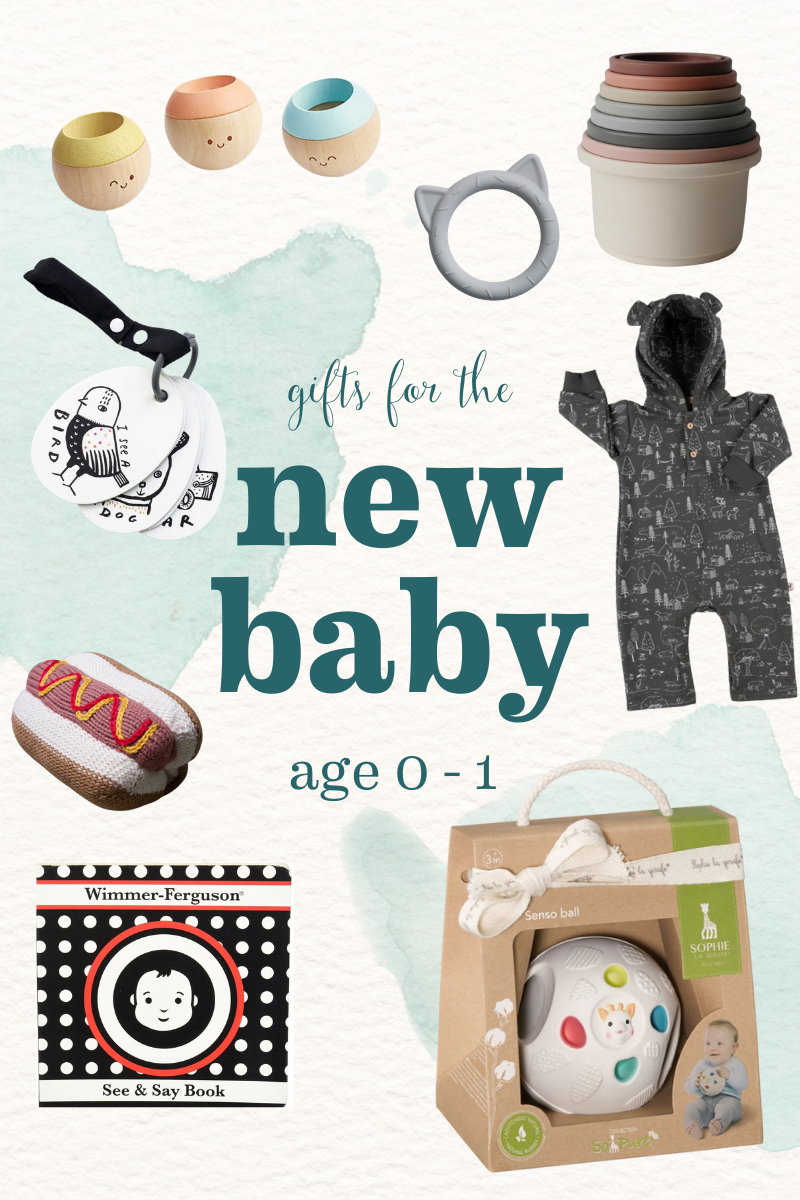 The New Baby
1. Sensory Tumbling Toys - These are a perfect first toy for baby. The yellow ball has a mirror, the blue ball has a rattle, the red wooden ball has cotton filling. It encourages development through play by activating baby's multiple senses. We're big fans of the Plan Toys brand for their sustainable wood farming practices, your gift can open up a love for the minimalist and eco-friendly toys that grow with baby through the years.
2. Mushie Teether & Stacking Cups - Every baby needs a great teether for when the first tooth is cutting through. This food-grade material is perfect mix of soft and tough for baby's gums. The stacking cups will be a hit for building, sorting, knocking over... and doing it all over and over again!
3. Red Caribou French Terry Hoodie - Adorable print, hoodie with ears - you can't go wrong. Red Caribou was born in 2014 with the idea of creating a sustainable clothing brand that could tell meaningful stories though each collection; inspired by animals and nature, creating characters and adventures where the little ones can be the stars.
4. Senso Ball - From the makers of the popular Sophie The Giraffe, this Senso ball is so light weight and soft, made from 100% natural rubber. Fun for baby to squish, hold, throw, and touch! Update! OUT OF STOCK. Alternative here!
5. Board Book - A classic for a reason, you really can't have enough board books on hand for the first 5 years of a child's life. Why the hard material? Indestructible to teething and busy babies, and gives their little hands more grip to turn their first page. Starting a love for reading in the early years is so good for a baby's development… we could go on and on!
6. Hot Dog Rattle - These rattles are so fun as they share a piece of New York City fun. If your gift recipient's parents have a soft spot for the city, they will love these. Also available in other fun shapes including a taxi, metro card, baseball, and banana! 
7. Stroller Cards - Any trip to the market or outdoors just got a little more fun for baby! Flip through the cards and play "can you find…"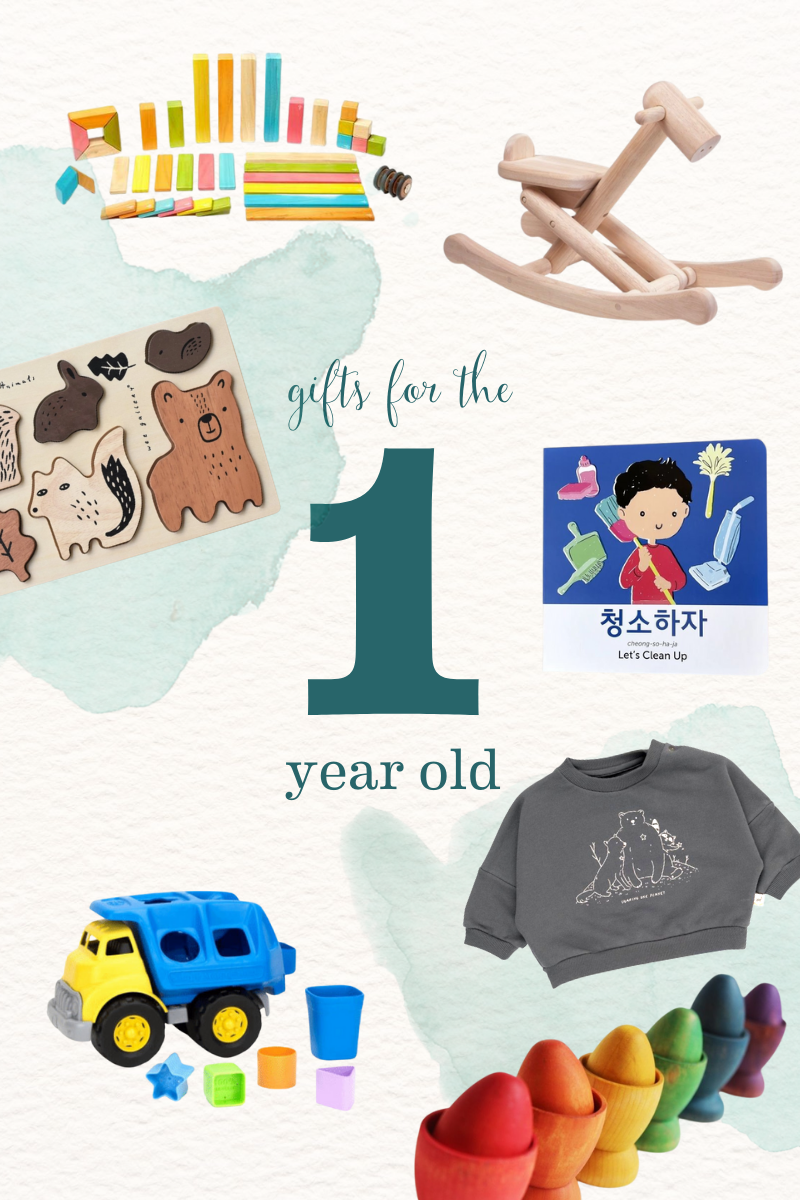 The One Year Old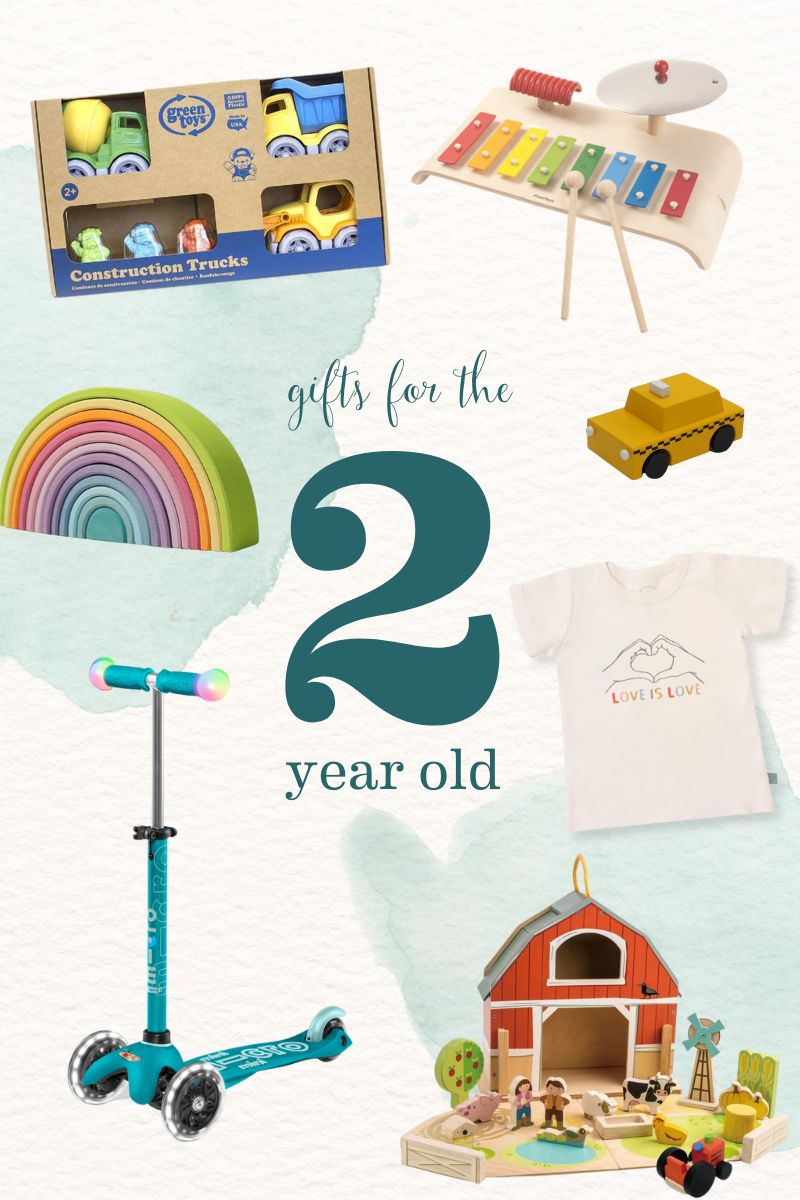 The Two Year Old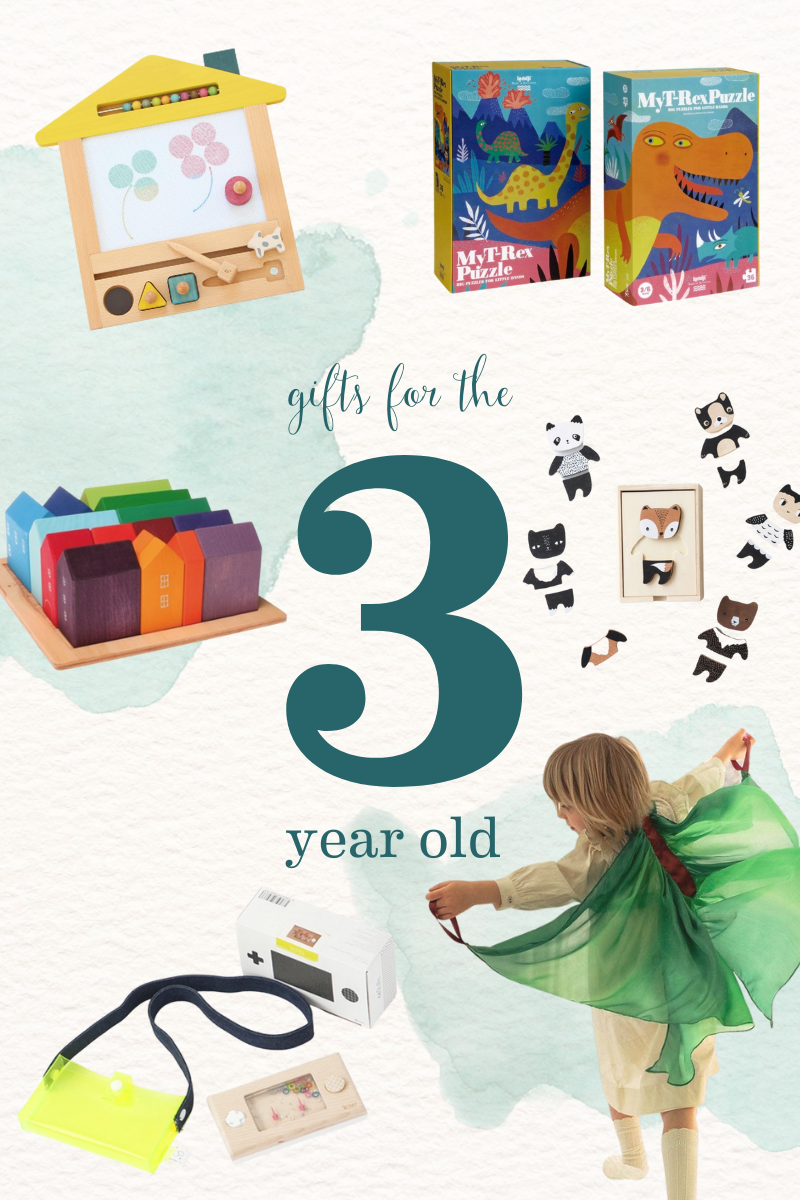 The Three Year Old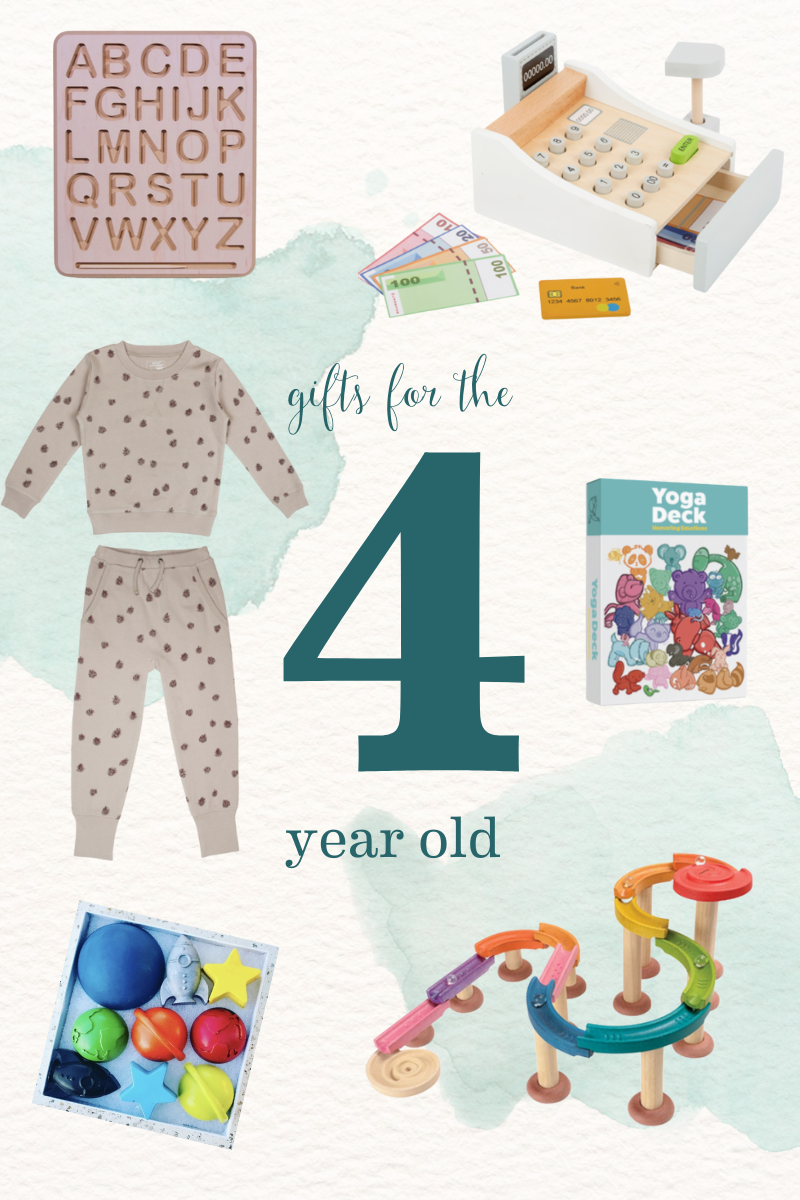 The Four Year Old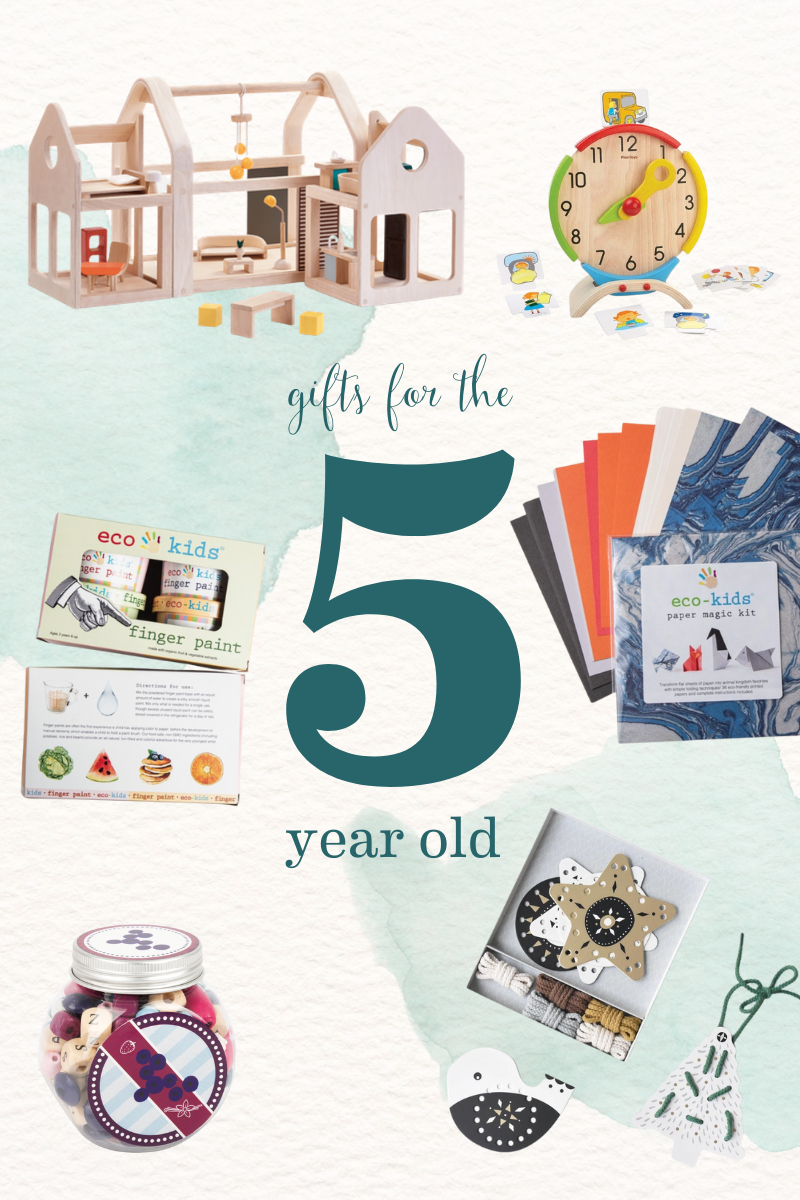 The Five Year Old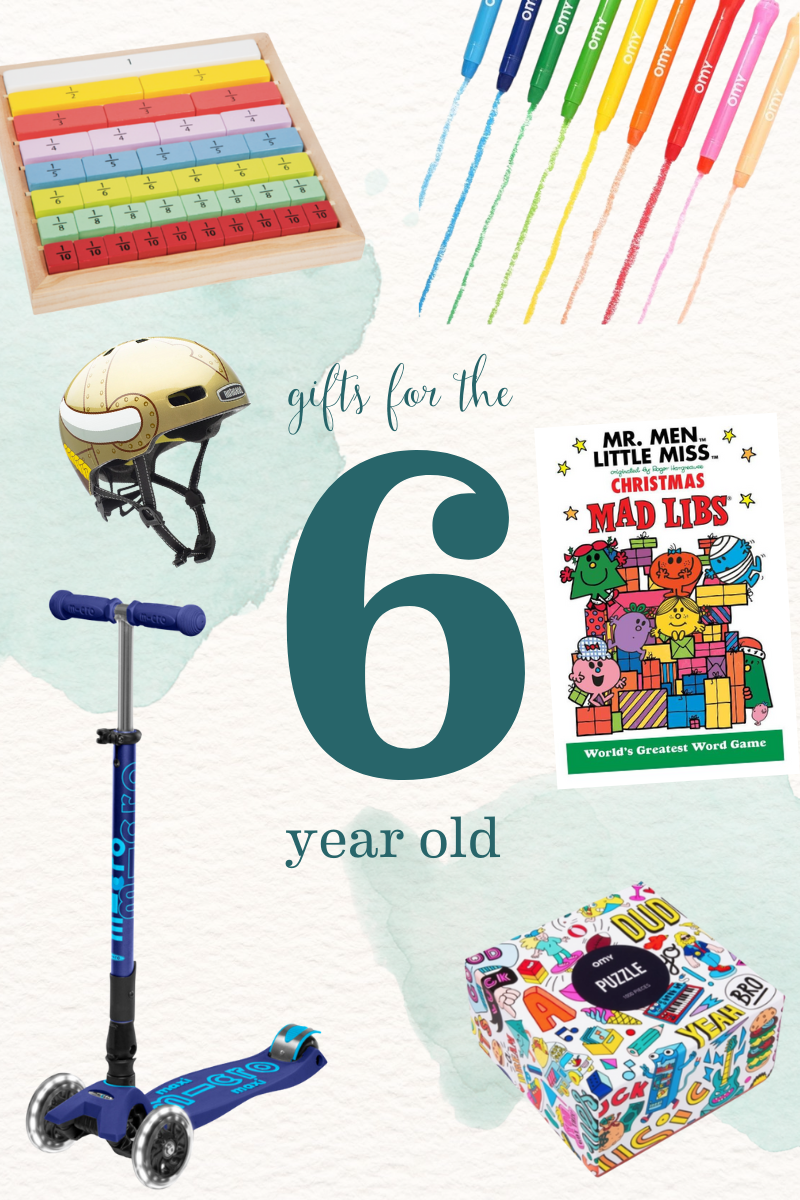 The Six Year Old