Not sure what to buy for that special one-year-old? Here are the perfect gender-neutral gifts for a baby's first birthday, specially curated by Hazel's own Manager and Buyer, Megan.
If you've been invited to a first birthday party and aren't sure what to bring, we've got you covered with this wonderful selection! Megan, Hazel Baby & Kids store manager, attends each season's trade shows and knows what's popular, what's unique, and what's really perfect for the one-year-old age range. Megan has chosen four unique, gender-neutral toys that will be sure winners for your sweet birthday boy or girl.
Plan Toys have won numerous national and international awards for their sustainably-made toys. The materials (wood, glues, and dyes) are all sourced with the utmost scrutiny for environmental friendliness. The xylophone is specifically great for teaching hand-eye coordination!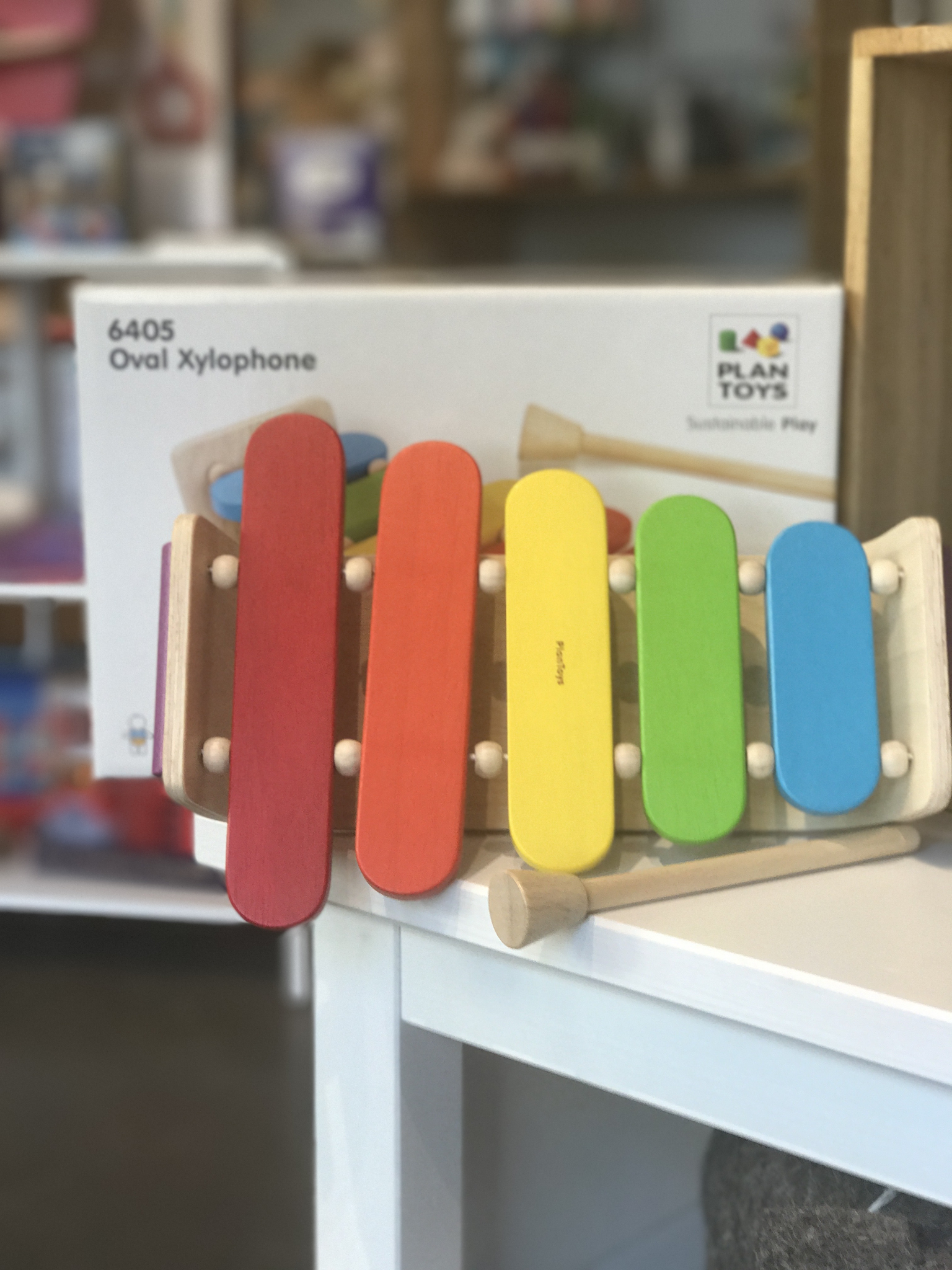 2. Bla Bla Kids - Knit Doll "Luigi the Frog"
These hand-knit dolls are super soft and cuddly. Megan loves the frog because it's gender-neutral and fun for both boys and girls. Made from natural fibers in Peru, this female-owned company has been making the finest in loveys since 2001. The two founders have impressive backgrounds in art & design - one is a french artist and the other is a former NYC film stylist. Each Bla Bla doll has a unique and fun look, totally different from your typical stuffed toy.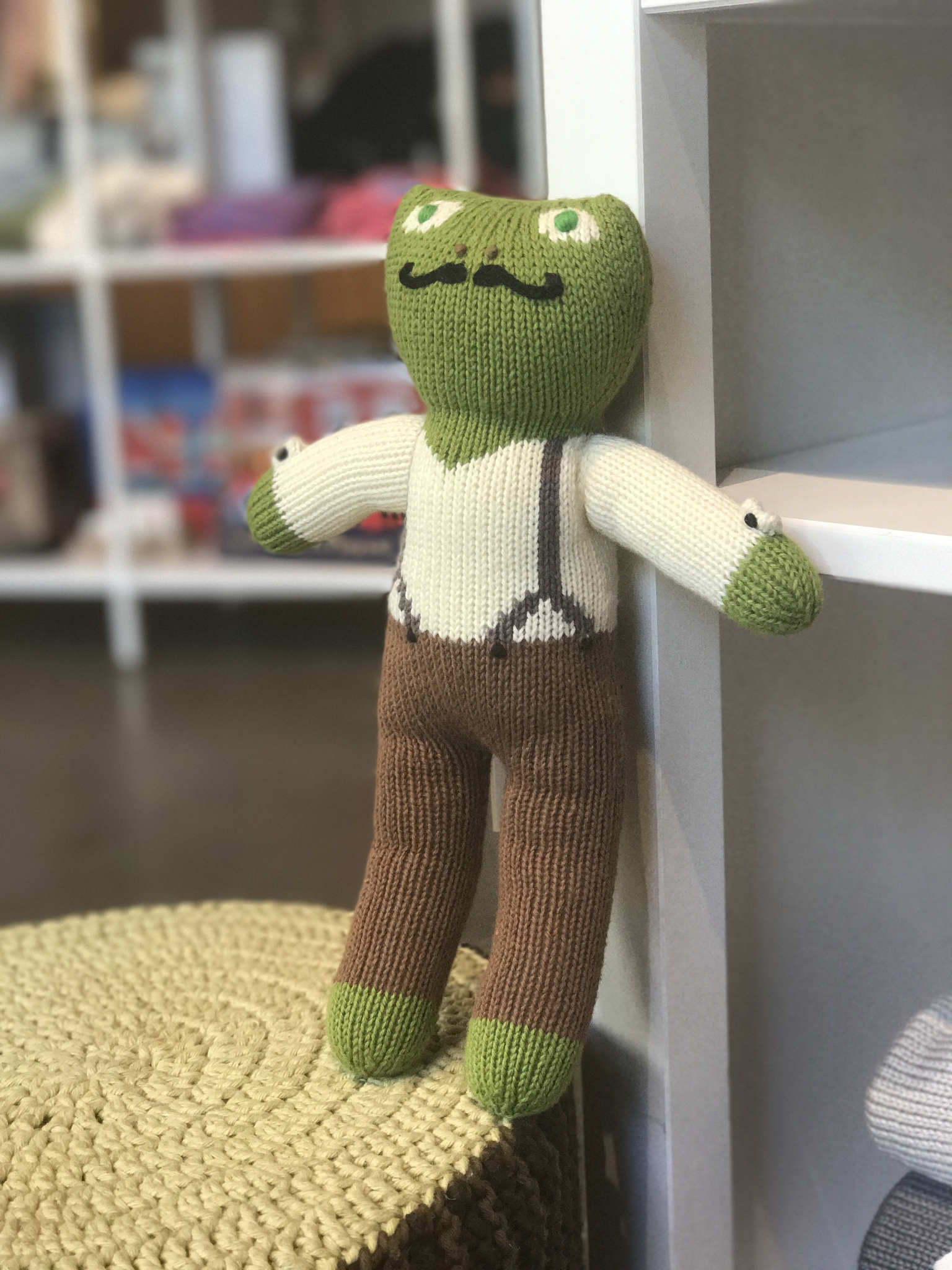 3. wee can too - Veggie Sculpting Dough
If you've ever played with a sculpting dough as a kid, you know how fun it is. However, the ingredients in most brands of sculpting dough are not natural. This unique brand creates edible art material made form totally plant-based powders. Perfect for one-year-olds that want to put everything they aren't supposed to in their mouths!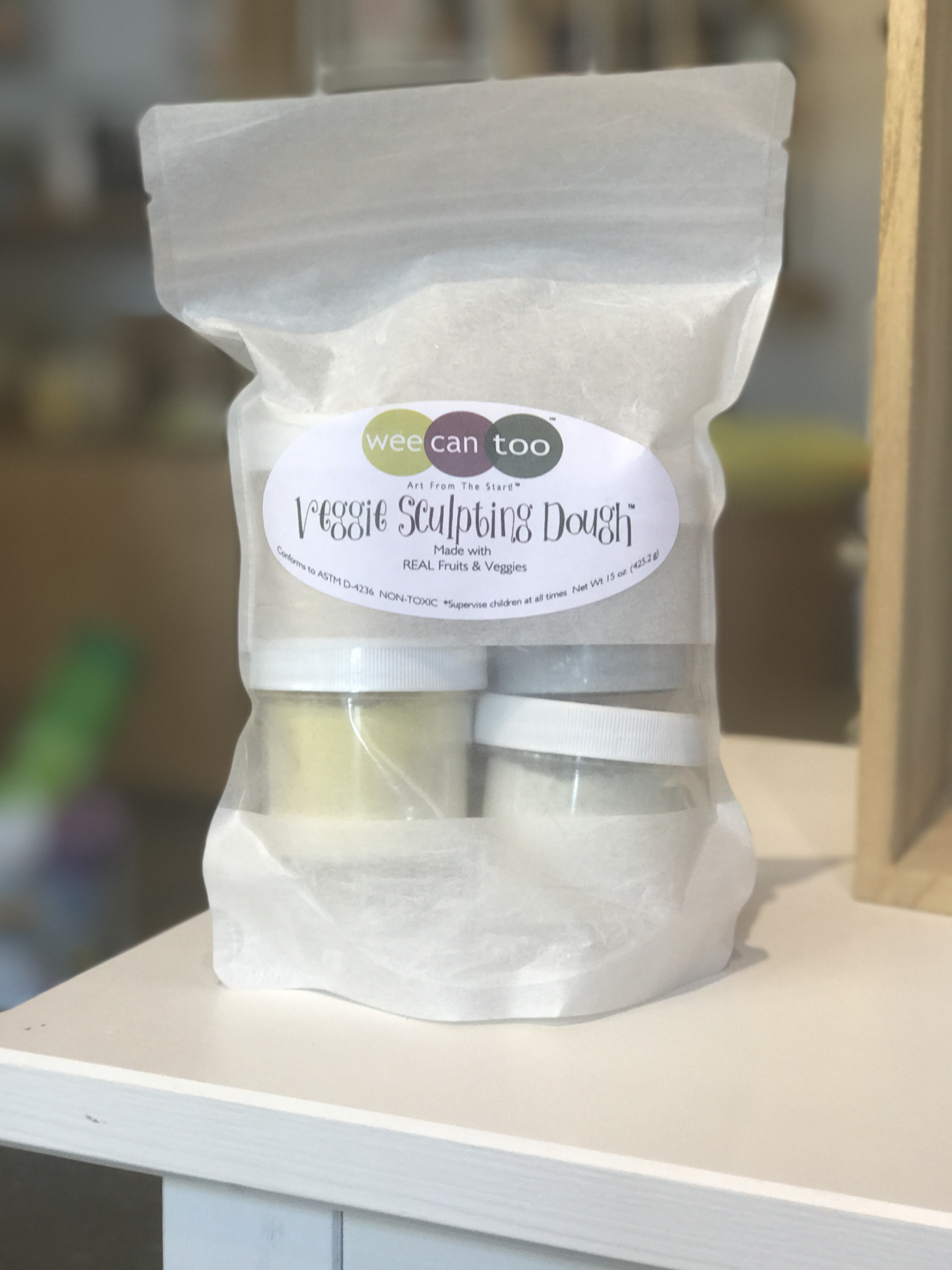 4. Grimm's Stacking Blocks - "Little Flower"
Stacking blocks are one of the most recommended toys at this age for developing cognitive skills. Grimm's makes absolutely beautiful designs that you won't mind having scattered on your floor. Everyone at Hazel loves this gorgeous flower design! It's also one of the most unique gifts in our store, so you won't show up with an identical gift to another guest. Grimm's is a family-owned company from Germany, where the wood is sanded by hand for a really special aesthetic finish.