Local mother & business owner shares about her passion for family photography, her advice for parents on their family photoshoot.
We've seen her beautiful work circulating on social media, along with behind the scenes looks from her downtown Jersey City studio, so we wanted to get to know the woman who photographs so many of our local families.
"You are here now; make it count!" is one of her life mottos, so it's safe to say we dig her vibe.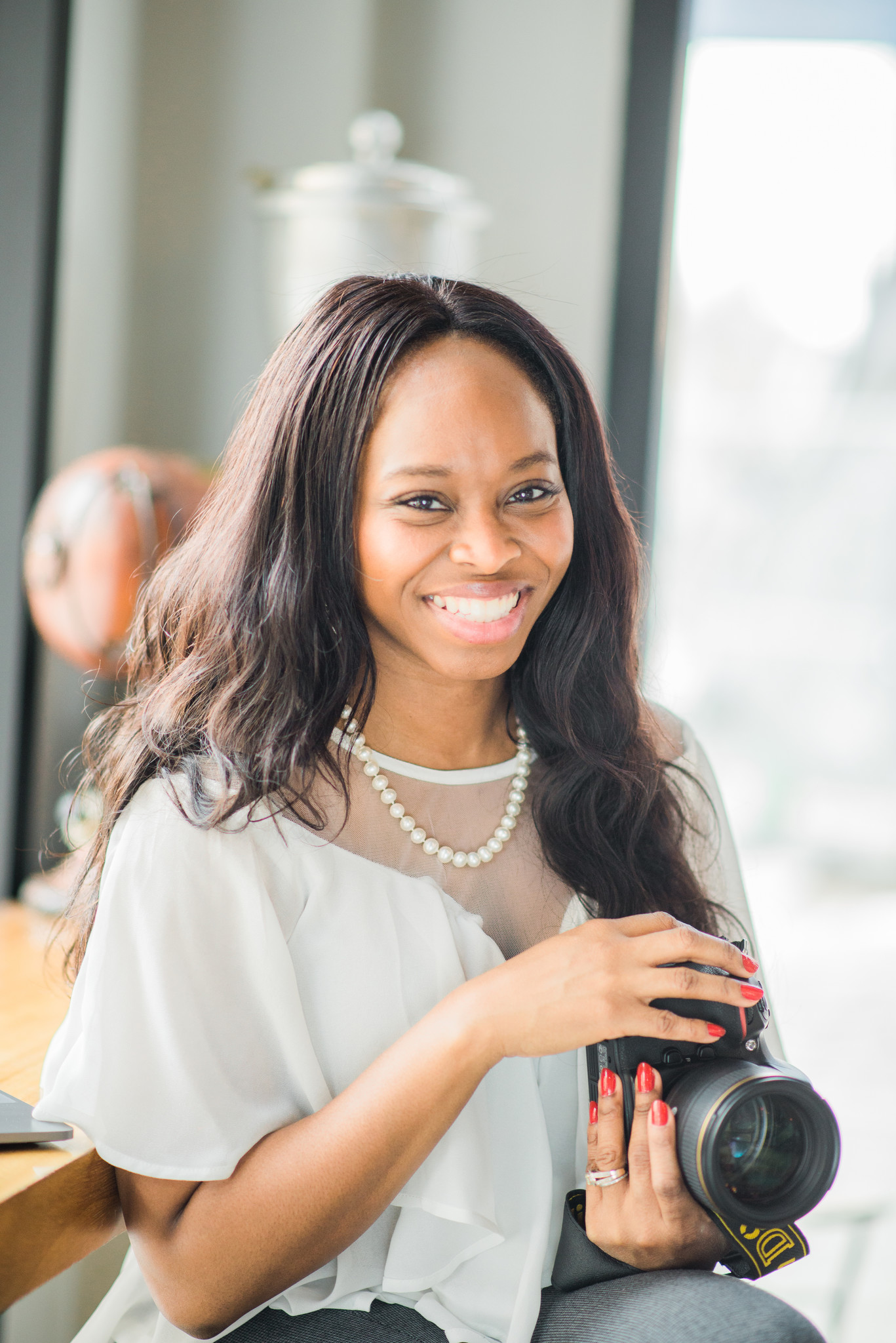 What's your name?
Esohe

 Alile
Are you a parent? How old are your kids? I am! I have 2 beautiful little humans - my boys are 9 and 5
What do you do? I am a portrait photographer - I specialize in Newborn, Kids and Family Photography
How did you get started in photography? I have always been into photography and delved into the newborn niche when my nephews were born. 
What is your favorite part about working with families in town? Newborns are my favorite subjects. I truly feel it's such a blessing to work with parents to capture one of the most important chapters in their lives. And knowing my newborn clients will never ever be that tiny again. It just feels amazing that I am able to create these memories for families.
What's one thing that you tell every single client? Relish the stages! - I tell the dads please spoil mama and I tell moms to be gracious to themselves. And please don't stress too much if your little one refuses to smile. 
What's a common misconception about what you do? Ha! People think Newborn sessions are super easy because newborns just sleep the entire time. FAR from the truth.
Favorite item from Hazel Baby? (Gotta make sure we are keeping stock of these faves!)
 My boys love The Little Men book series. There is always something perfect to purchase for the numerous baby showers. 
What did you learn from the last year? Kids are super resilient! - and I can find joy in the simplest things. 
Have you set intentions for 2021? What would you like to see different? I think in 2020 I held my breath a lot - worried - There was so much going on - this year I am hoping to breathe and let go. 
At Hazel Baby, we are hoping to help parents see that small changes can add up to make a difference for a happier, healthier life and world. What's one simple swap you'd like to make in the year ahead? I think we underestimate rest a lot. More rest will be great! 
You get to interact with so many families in the neighborhood, what's one piece of advice you'd like to give them for their family photos? I want my clients to always opt to be in pictures too. Especially moms. It doesn't have to be perfect. Looking at those memories are always priceless.  
Ready for cuteness overload?
You can fawn over the baby cheeks and sweet moments on her website here. Esohe can be contacted via e-mail at
[email protected]
or check her out on social media:
Instagram
/
Facebook
.