New Jersey & Jersey City themed gifts for baby - perfect for the upcoming holidays!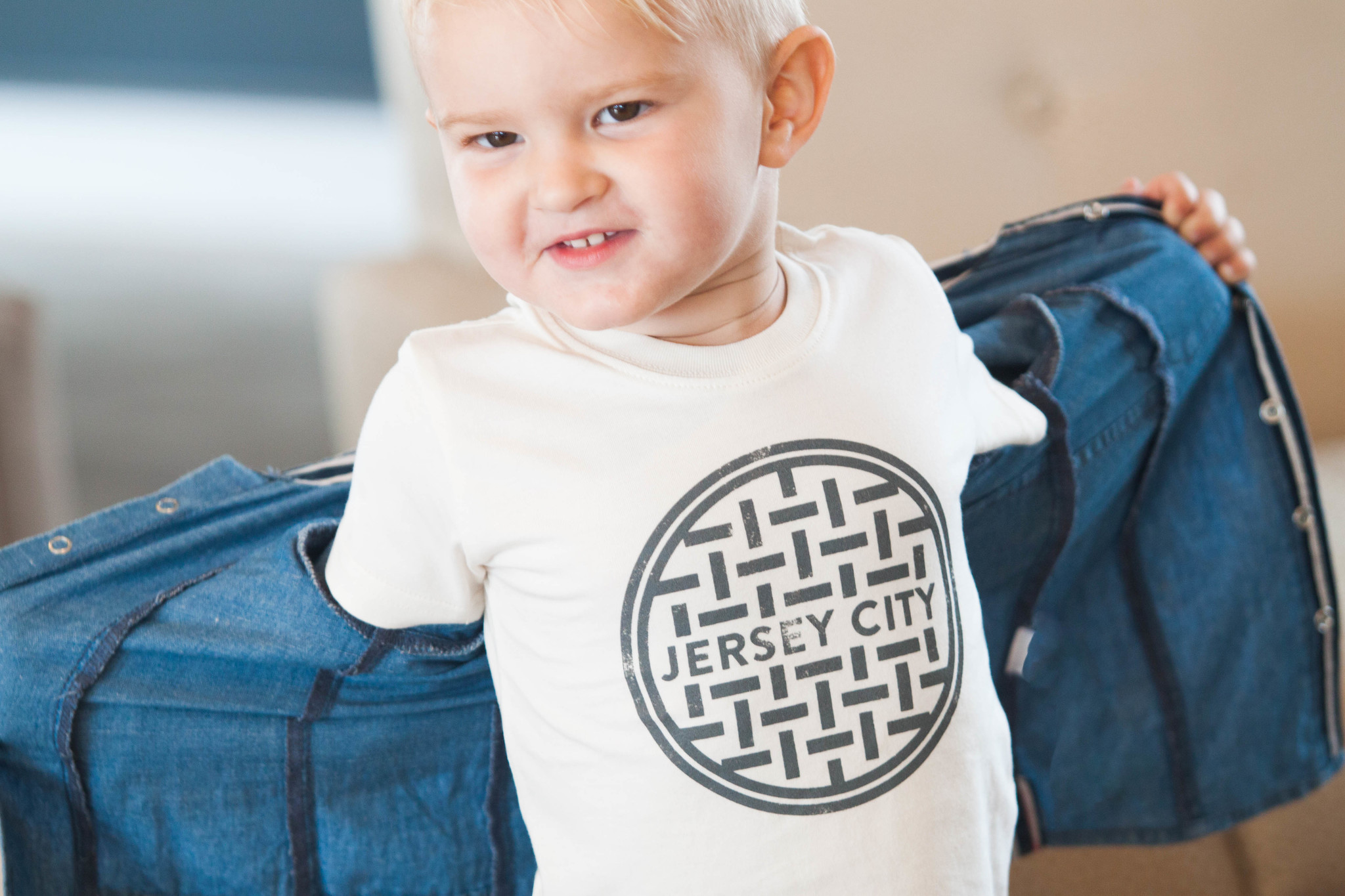 This weekend in honor of Small Business Saturday, we put together a list of our favorite baby gifts that represent the community we love so dearly! While this list focuses on the baby, don't forget about the new momma too! If you missed it, I did a gift guide for the new mom earlier this week.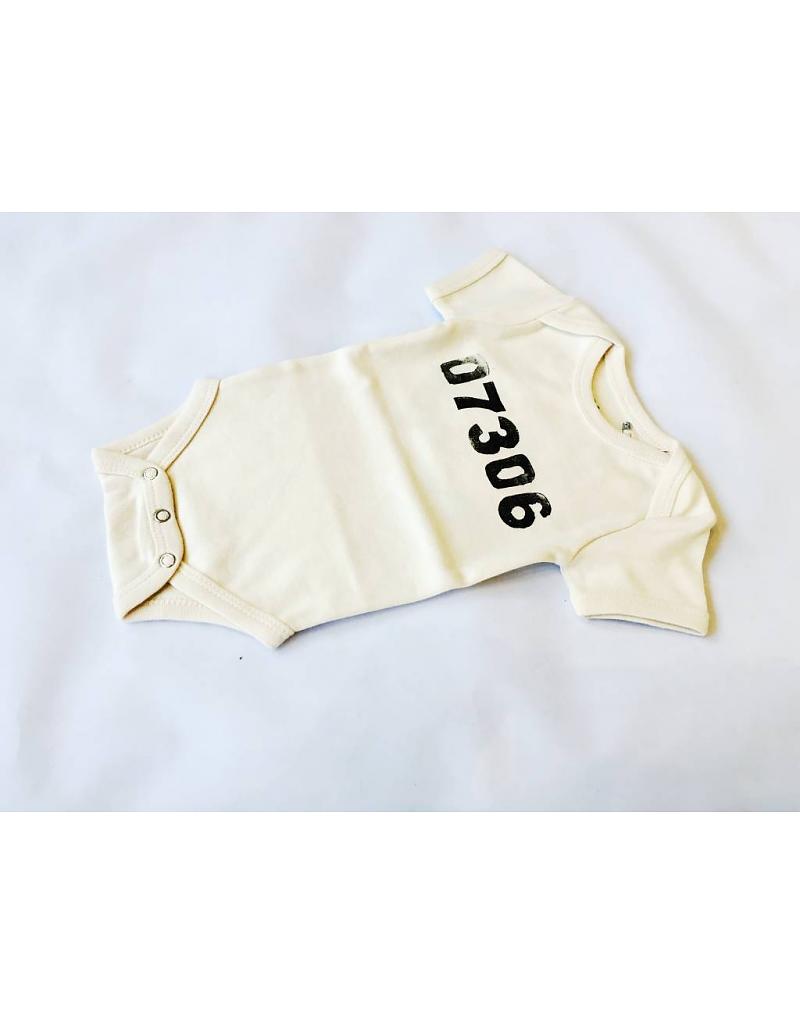 $25 (Available online: in Journal Square, The Heights, & Newport zipcodes)
If you're shopping online these onesies are urban cool with simple block lettering and muted tones. City babies always have to be stylish! Check out our brick-and-mortar retail store for more Jersey City tees that are exclusively available in the shop! This is a great gift for any local JC baby, whether they're a newborn baby or already in kindergarten. There's a ton of sizes, ranging from 3-6 months to 5T. First things first when a new baby joins the crew... teach them how to represent the neighborhood! *All in-store purchases are 10% off tomorrow, Saturday Nov 25th for Small Biz Saturday!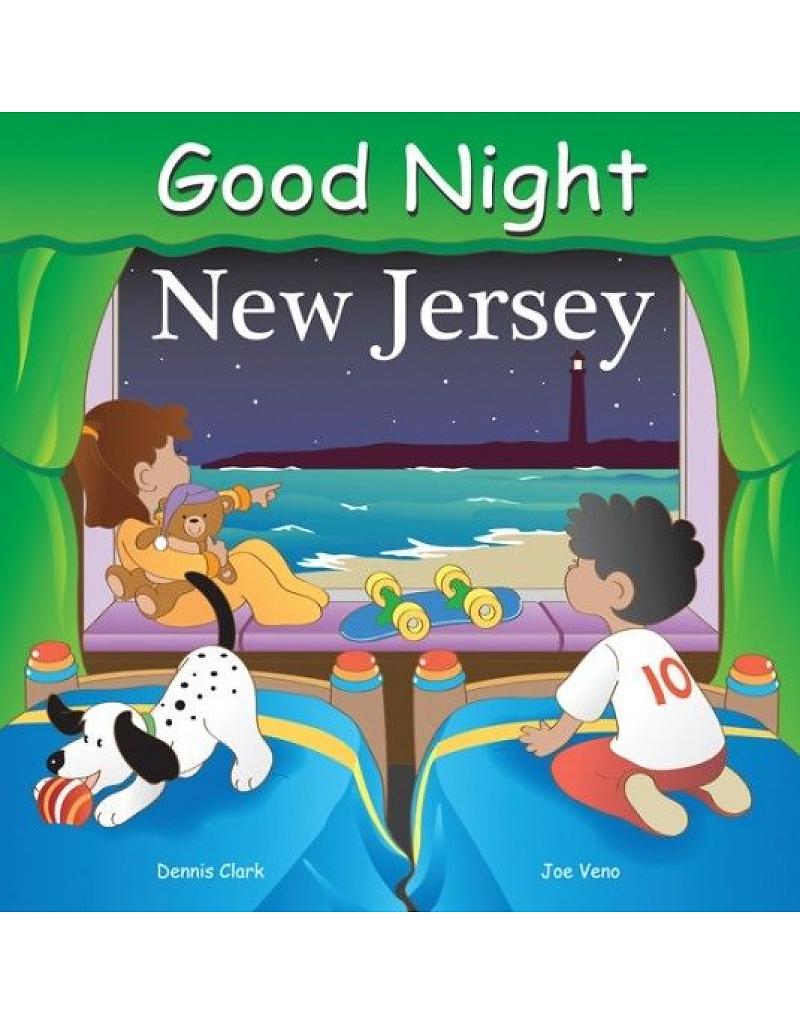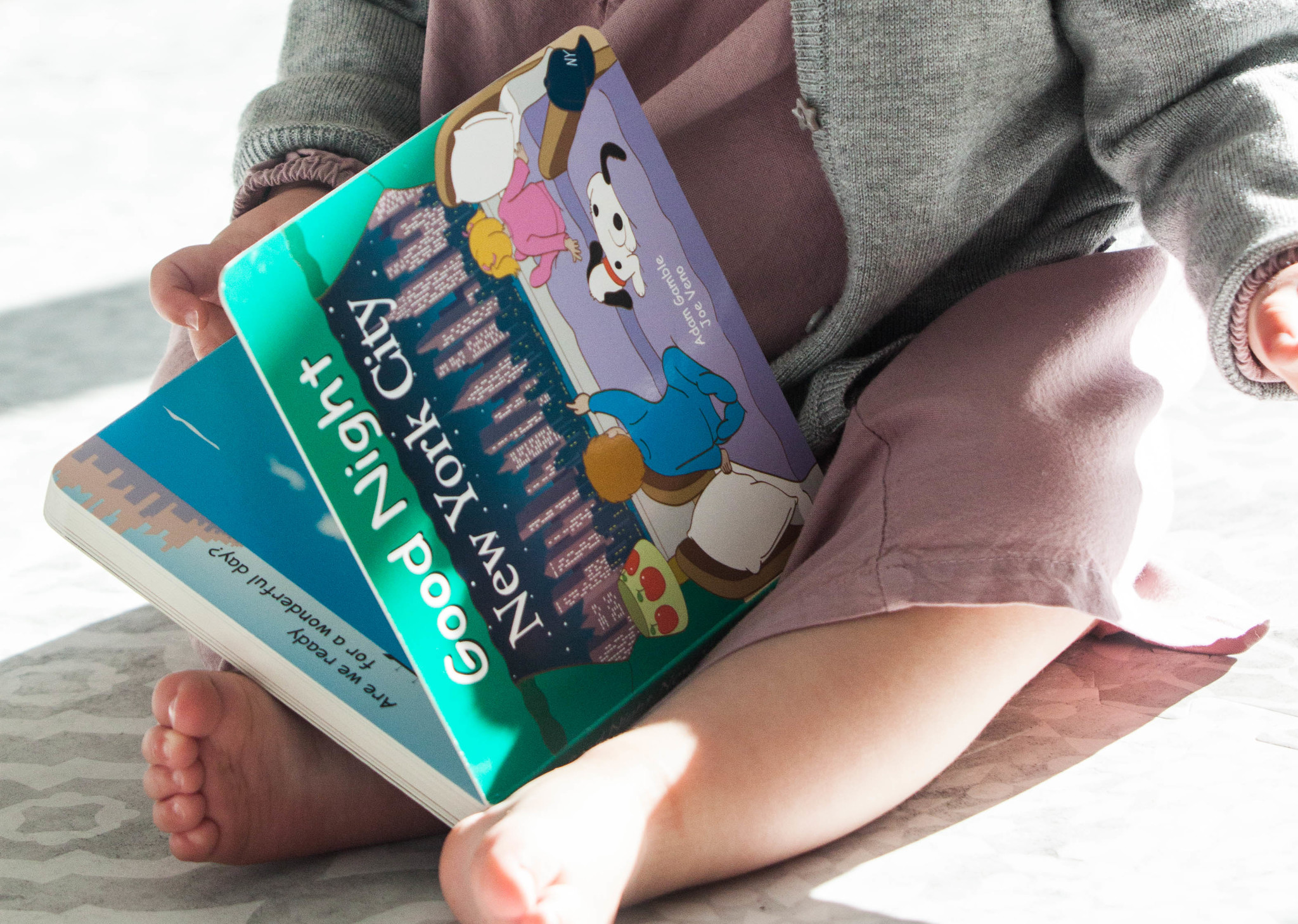 $9.95 (Also Available in: New York City, Miami, Brooklyn, and many other cities)
A unique twist on the classic takes the soothing "Goodnight" local. The books feature popular destinations and recognizable spots that baby will love to see in print. Good Night New York City was my baby's first book in her bedtime routine and will always hold a special place in my heart.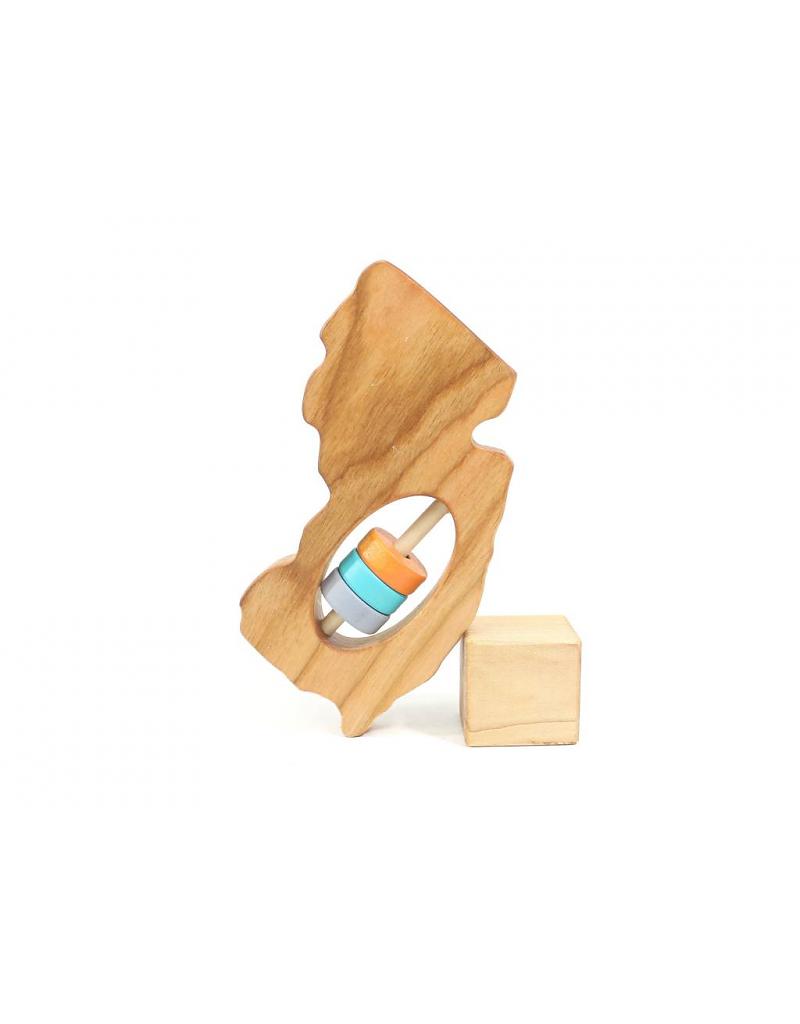 $20 (Also available in NY state)
This is one of our best-selling items in the shop. Teething babies love to chew on the wood - and it's totally safe for them to do so. This baby rattle is 100% organic, the finish is safe yet durable and made from an organic mix of flaxseed oil and LOCALLY GROWN BEESWAX. How about those details for showing New Jersey pride?! Since we are right in the backyard of NYC, I know New York has a special place in many of our hearts as well - it's also available in the shape of NY! (see below)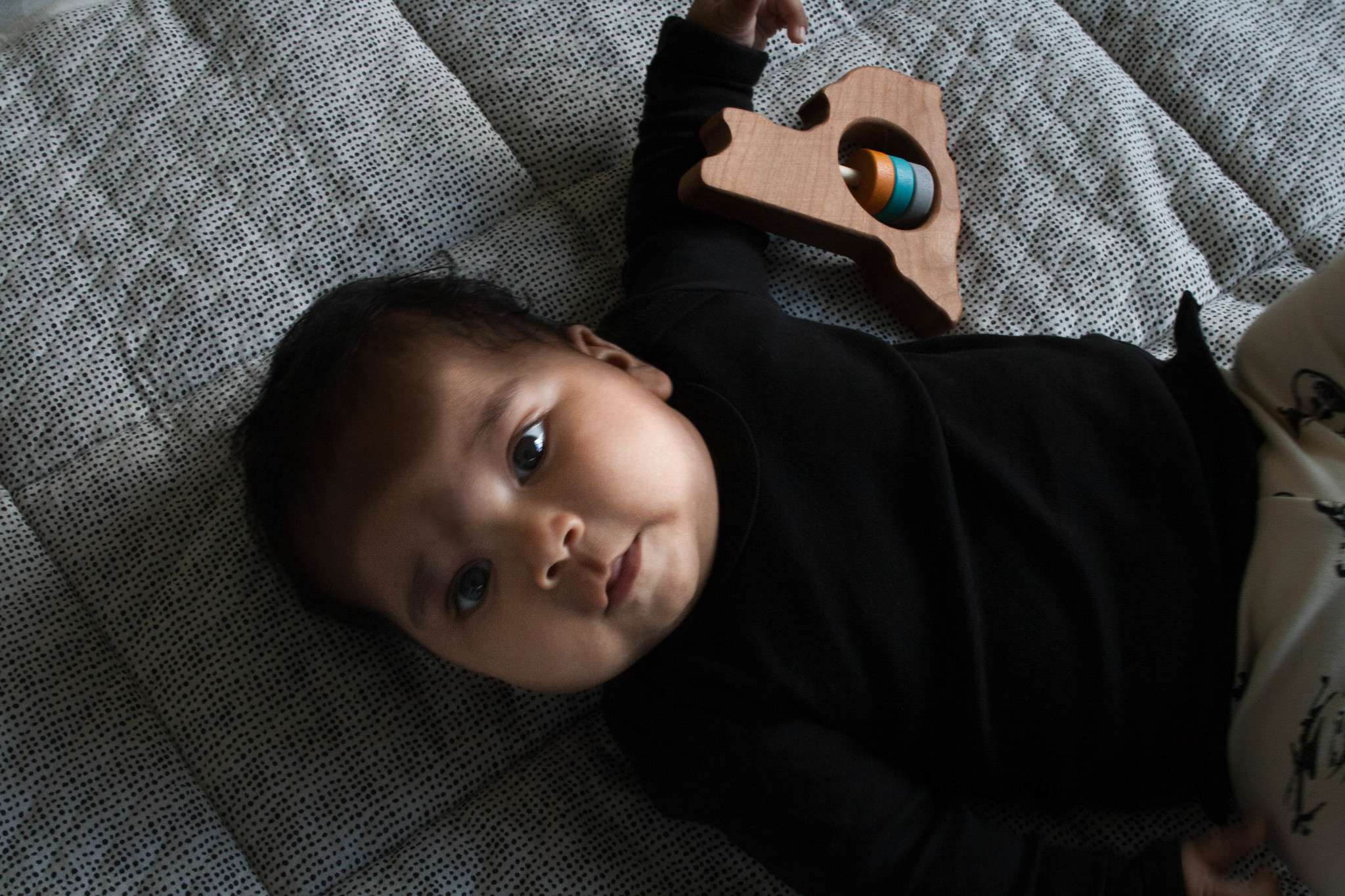 Check us out at 199 Montgomery Street in Jersey City, NJ on Saturday Nov. 25th for 10% off the entire store, special guest pop-up shops from Stowaway Maternity Collection (at 30% off!) and Eat Metal Jewelry (at 15% off with giveaways!) And only advertised in this post so far - from 5-6pm bring a photo of your child and watch local Jersey City Artist Maria Mercado create a portrait custom for you, available to purchase this day only for just $15... Talk about a special, unique, and locally sourced gift! Shh.. we don't want lines to be too long for this one! ;-)
About the author: Lindsay Donnelly is a first-time-mom and new resident of Jersey City experiencing life with her toddler, Lolli. She's waiting for someone to officially ordain her a "Jersey Girl" because she loves this town so much. She's a former NYC fashion stylist and graduate of Univ. of Florida Journalism school. Follow them around town on Instagram: @La.Donnelly and #Lolligramz