Perfect picks to bring to a baby shower, selected by our own manager and buyer, Megan. Only the finest products made sustainably, to ensure the best health for our environment, new mom, and baby!
Whether you've had a baby or not, choosing what to bring to a baby shower can be overwhelming. There are many options out there - new trends, old favorites, just-for-funs and must-haves!
So how can you have that perfectly balanced gift, leaving mom-to-be teary eyed with delight? That's where we come in! Our store manager and buyer, Megan, attends all of the baby trade shows in NYC and knows exactly which gifts are most loved.
Whether it's a boy or a girl, Megan suggests hitting on 4 major categories when putting together a beautiful baby shower gift.
"Lovey" - this could be a blanket or stuffed animal, or a combination of the two. Must. Be. snuggly. This could be baby's forever favorite so you'll want something washable and comfy enough to use as a pillow. Avoid hard plastic details, like a button on a sweater, etc.
Clothing Item - this is where you can share your personal style. Pick a clothing item that will have mom or dad remember you and your personality when they see their baby wearing it. It will bring a happy memory for everyone. Still unsure? Know this: you can never go wrong with softness. Organic cottons are always a go-to for sensitive baby skin.
Swaddle blanket - every new mom will tell you they couldn't get enough of swaddle blankets in those first few months. They work for many uses above and beyond simple swaddling. They can be used as burp cloths, stroller covers, just to name a couple!
Body product - This is a fun opportunity to spoil mom and baby with something that will leave them feeling pampered. As a gift, you can introduce them to some amazing skincare brands that might turn out to be their new favorite.
Without further ado, here are Megan's current picks for the ultimate baby shower gift:
1. Angel Dear Blankie - so many different sweet animals to choose from! We love this neutral bunny especially if the parents have chosen not to find out the gender of the baby.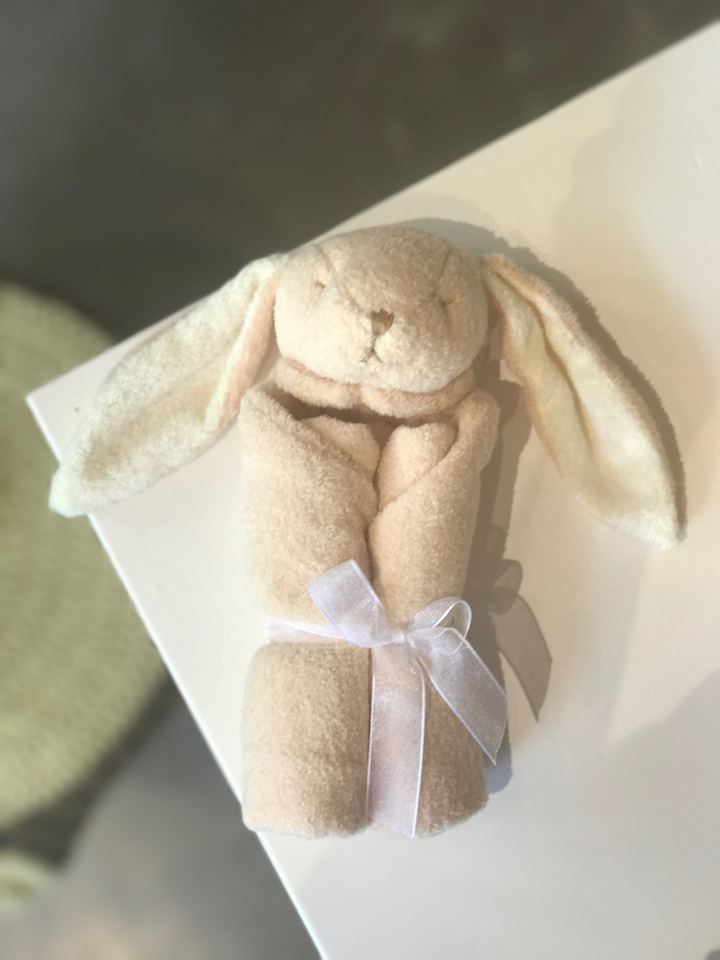 2. Feather Baby Onesie - Made from Peruvian cotton, and using sustainable and fair-trade manufacturing processes, Feather Baby is really one of the best in baby wear. Their fun rocket ship design and kangaroo pocket this season has been flying off the shelves!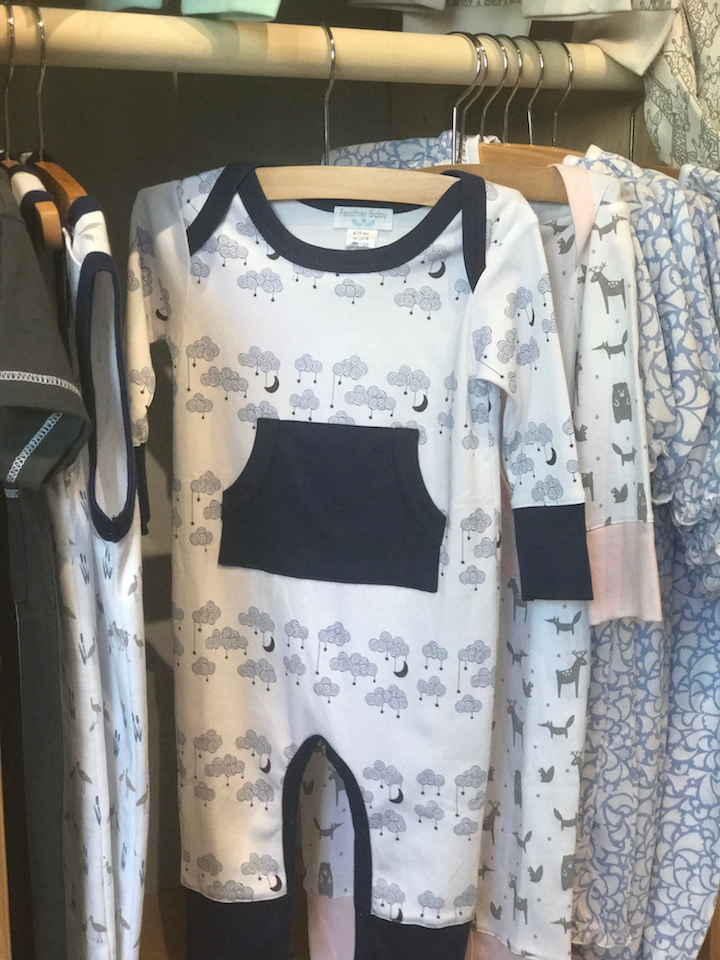 3. Petit Pehr Swaddle blanket - Petite Pehr is considered one of the best brands in swaddles. They are nice and large and have chic, understated designs. We love this monochromatic alphabet design for a gender neutral option.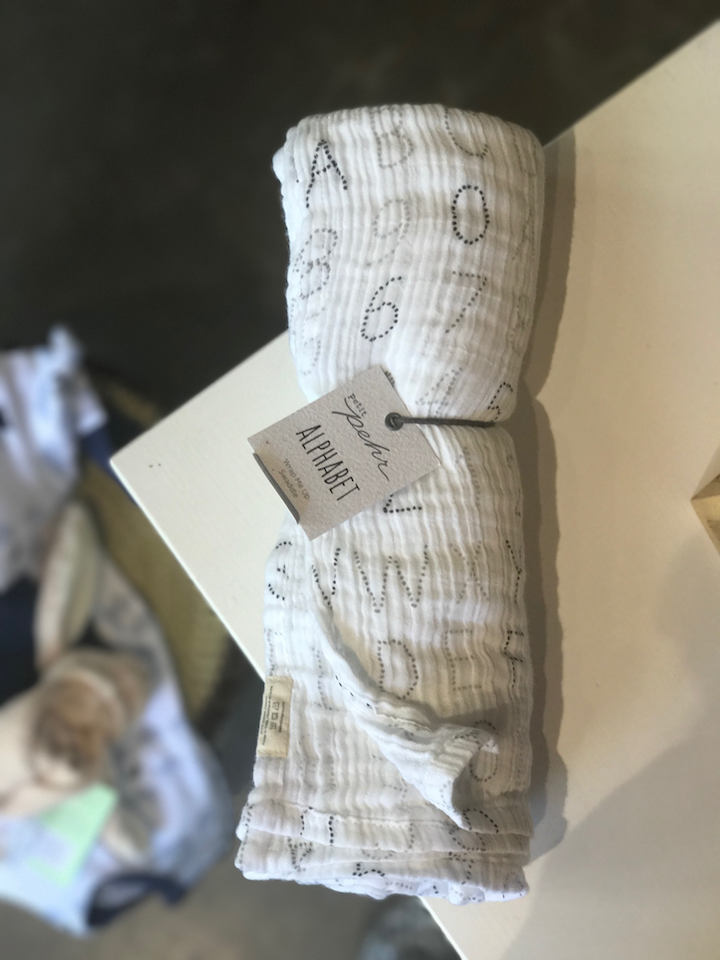 4. Wash With Water - A Star Is Born Massage Cream - Wash with Water is known for their focus on treating common skin problems like eczema with gentle ingredients. Read more about this company's beautiful story here: https://washwithwaterorganic.com/pages/our-story