This holiday season's perfect toy for every age of young child. From newborn on up!
If you aren't around young children often, or simply have forgotten what toys your child really enjoyed playing with in those early years - you aren't alone, we totally get it. And we're here to help! With this gift guide for the 2017 holiday season, we've got the perfect toy for each age.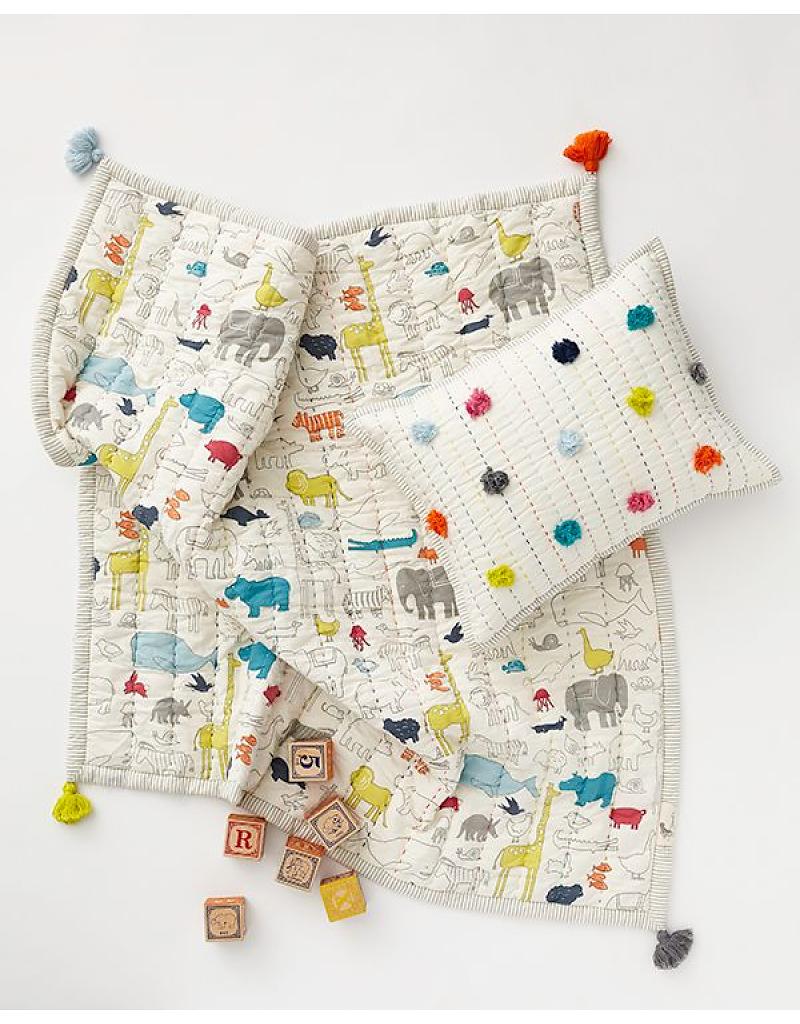 0 - 3 Months: Petit Pehr Play Blanket ($70) 
Brand newborn babies are going to be less concerned with toys and more concerned with where their milk is coming from. But around the 3-month-mark this all starts to change, and the baby will take more notice of the world around them. Tummy time will also be a priority for baby to practice using their muscles. For this reason, we love the Petit Pehr Play Blanket as the best 'toy' for the youngest babies in your life. It's super soft and comfortable, and the tassels on each corner are perfectly on trend for the year -- Mom will love it, too! Pair it with our next gift on the list and you've got a perfect gift for the newest of babies.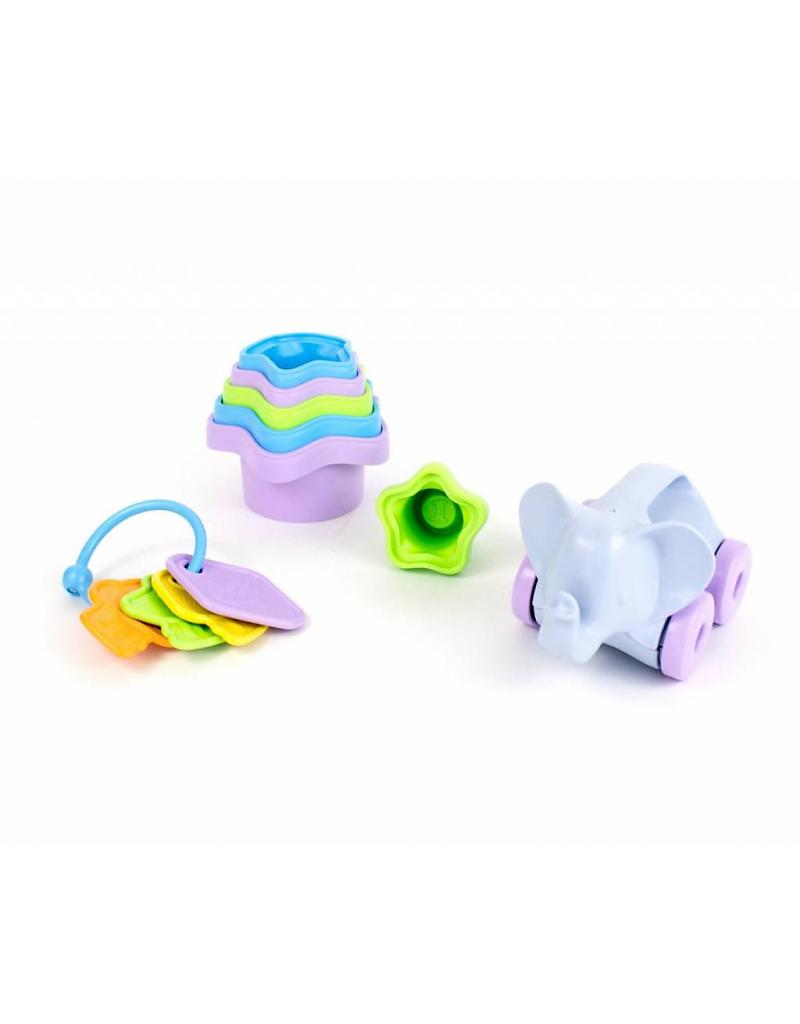 3 - 6 Months: Green Toys Baby Toy Starter Set ($30)
At this early age, babies are developing a couple of key simple skills: tracking objects with their eyes, and gripping objects with their hands. This starter set is a perfect toy for encouraging these skills. Gripping and shaking the keys will likely be their first interest, and they'll move toward pushing the elephant rolling toy as they grow. This set is great paired with the Petit Pehr Play Blanket to create baby's happiest play space in the house.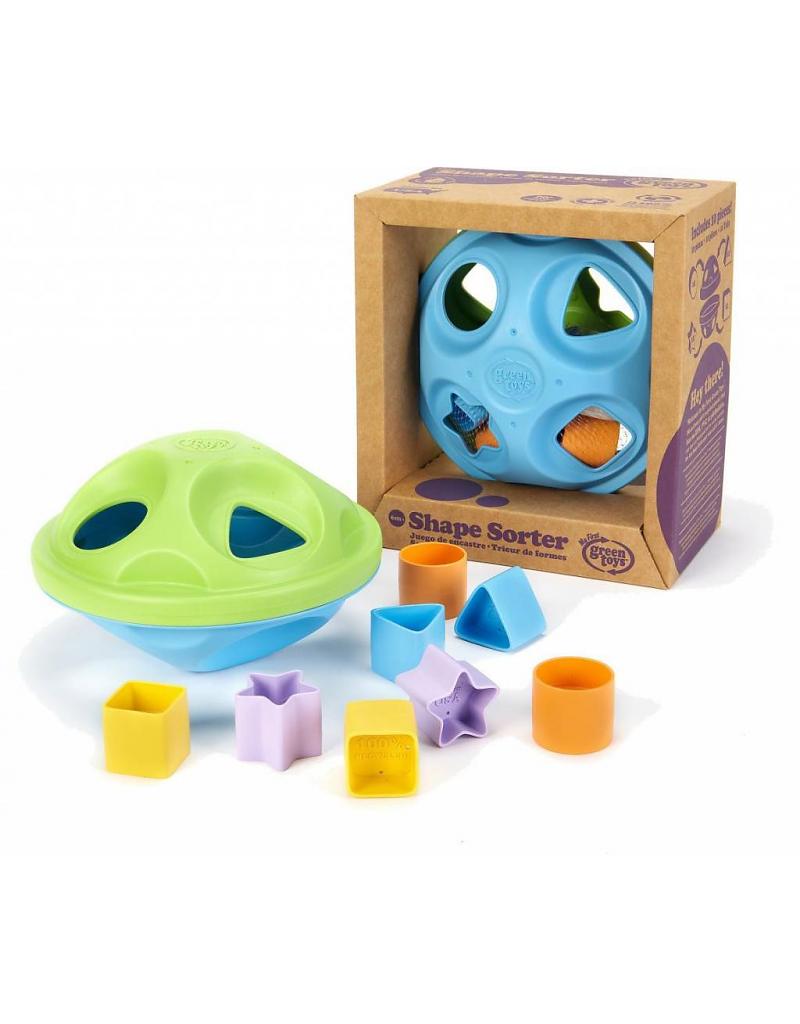 6 - 9 Months: Green Toys Shape Sorter ($22)
Green Toys really has these early months figured out. They've done it again with a fun shape-sorter to switch up and challenge baby's motor skills. This one is particularly fun because the round bottom makes it wobble, unlike other shape-sorting toys that sit still.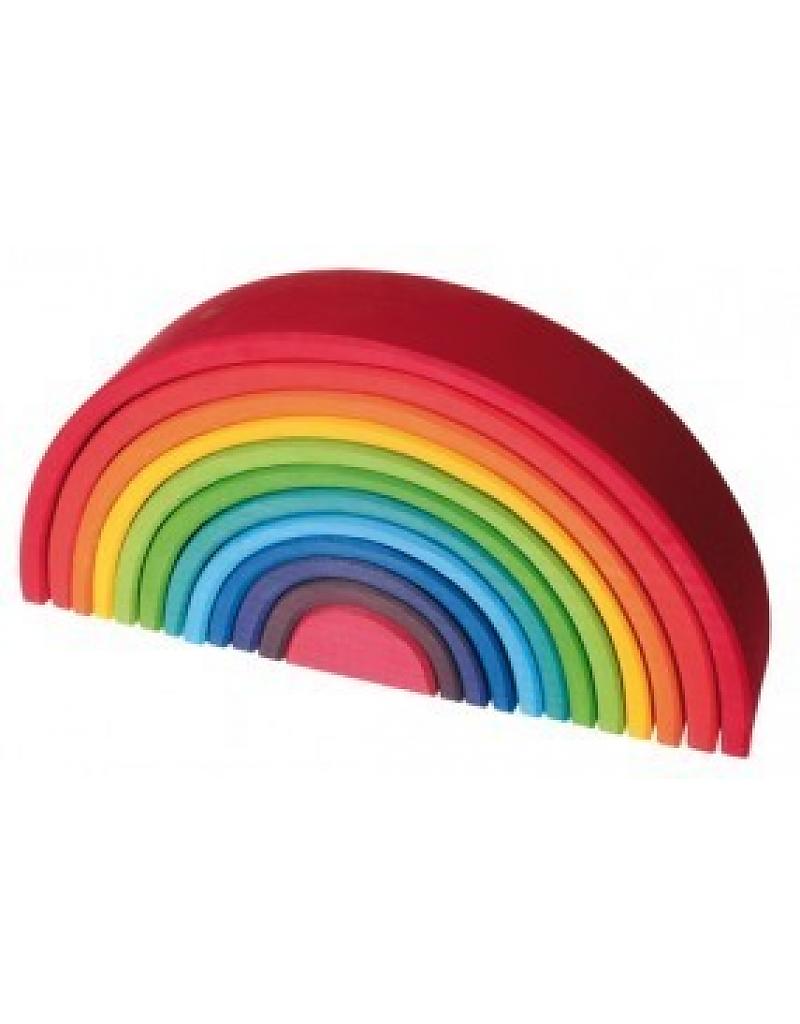 9 - 12 Months: Grimm's 12-Piece Rainbow ($84)
We've featured this product a lot on our blog, but we just love it so much and can't get enough! The rainbow is chic and simple for every nursery. You'll see it appearing in the most stylish nurseries & featured in magazines and blogger homes. The stacking rainbow pieces are perfect for this age's developmental motor skills.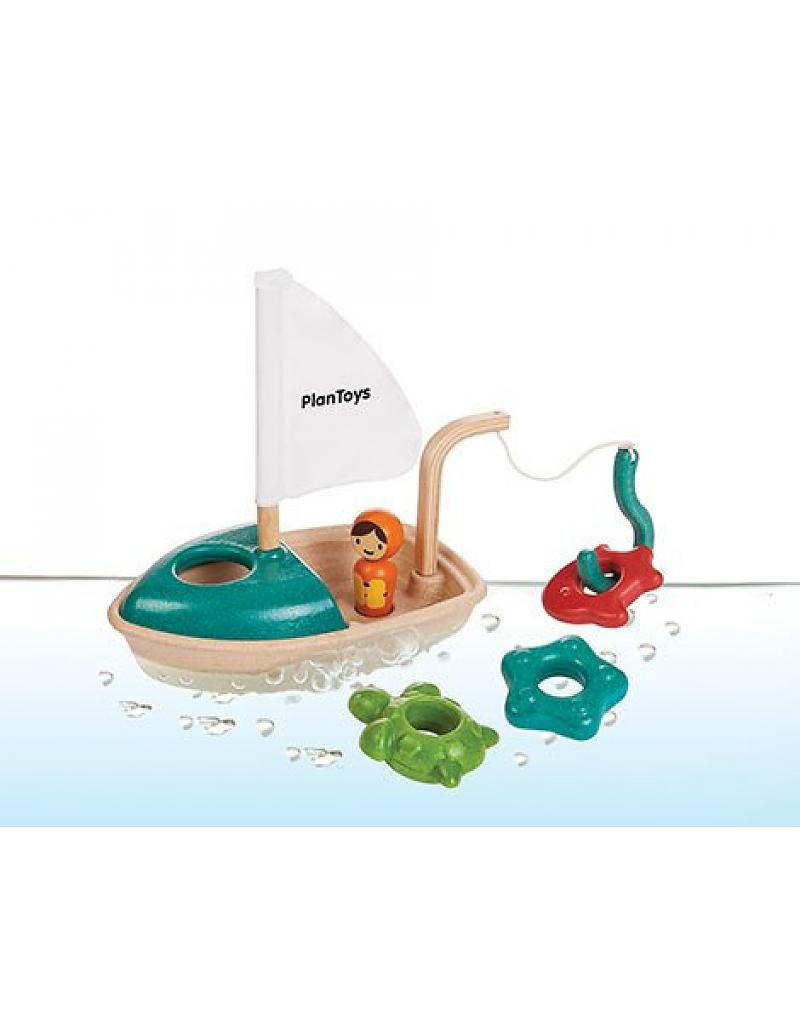 1 Year: Plan Toys Activity Boat ($32)
Not all toys are created equal, and bath toys are in a league of their own. It's simple - not all toys can get wet, and those that do, automatically hold a special place in baby's heart. Bath time is a special time for baby, and having fun toys to splash around makes the experience all the more enjoyable from the start. Pair this toy set with a hooded towel from CamCam or Petit Pehr for a complete gift that baby will use often and love.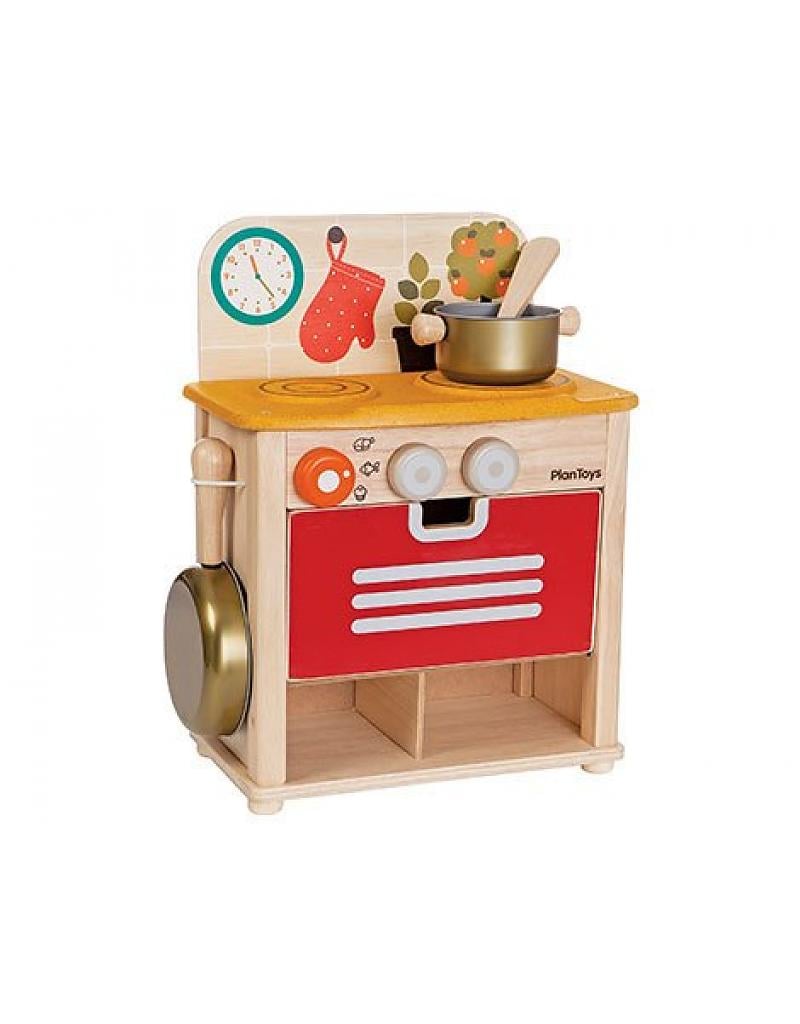 2 Years: Plan Toys Kitchen Set ($72)
Every two-year-old loves a kitchen set! They can pretend like mommy or daddy and whip up their own imaginary meals just like the adults. Appropriate for a boy or a girl, we love the clean look of the wooden finish. It also doesn't take up a ton of space. Not sure you want to show up with a full kitchen in tow? No worries, Plan Toys makes great pretend food & utensil kits like this one or this one that are made from the best quality sustainable woods and, non-toxic material and perfect for smaller gifts!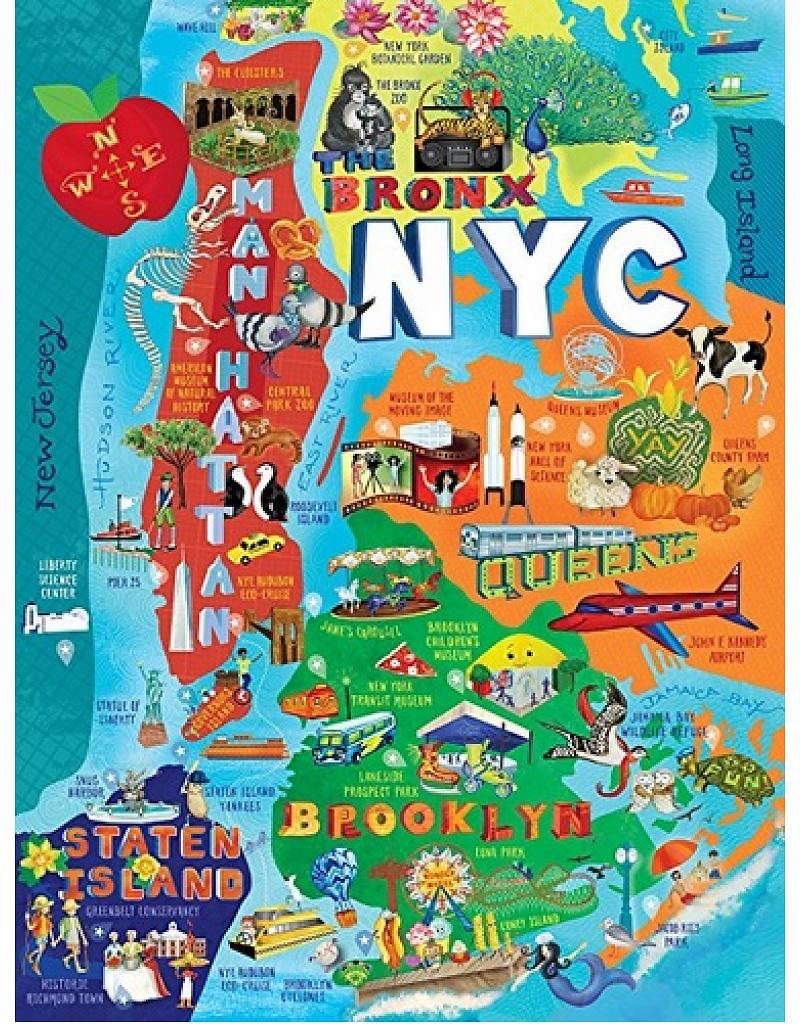 3 Years: Our NYC Floor Puzzle ($25)
Floor puzzles are a great activity to keep a growing little mind engaged. The NYC theme hits our heartstrings from that neighboring concrete jungle we love so much. This is a perfect gift for NYC holiday parties where children are involved!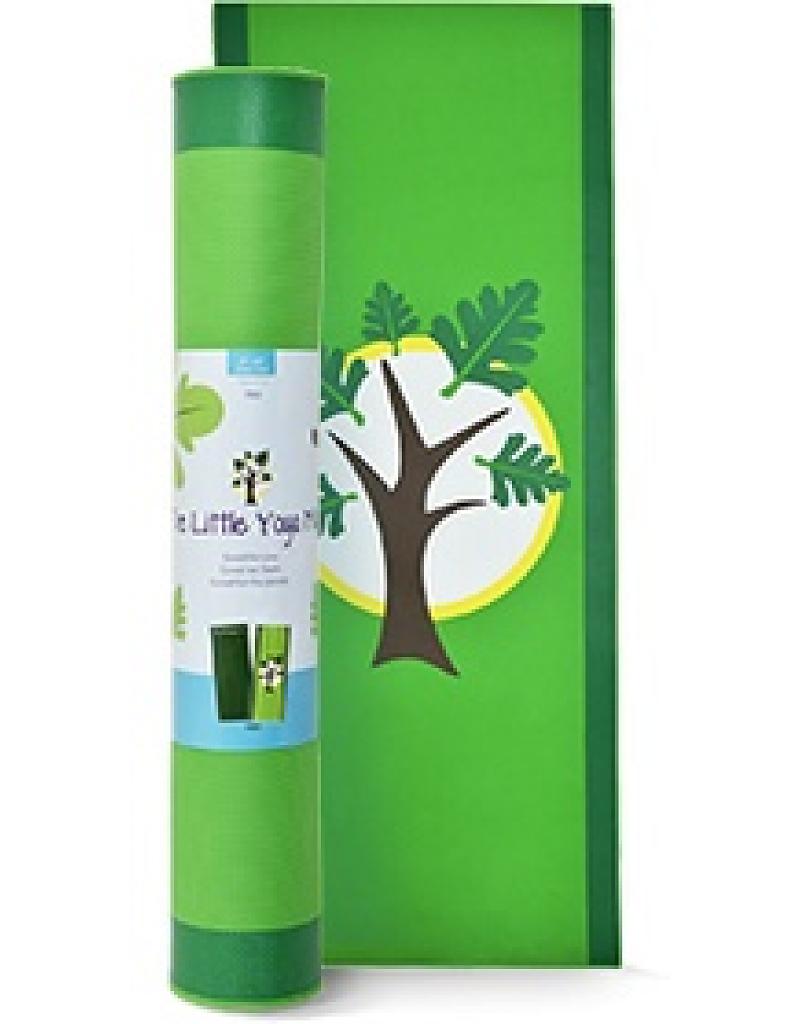 4 Years: The Little Yoga Mat ($66)
At four years old, active little bodies can enjoy yoga with their own pint-sized yoga mat! This mat can really work for any age above 2, but we love it as a gift for a four year old who can really understand and love working on their own practice. This gift is great for the child of a health and wellness junkie! We've got activity books to go along with the mat, and there are countless youtube videos for children's yoga classes that provide fantastic lessons.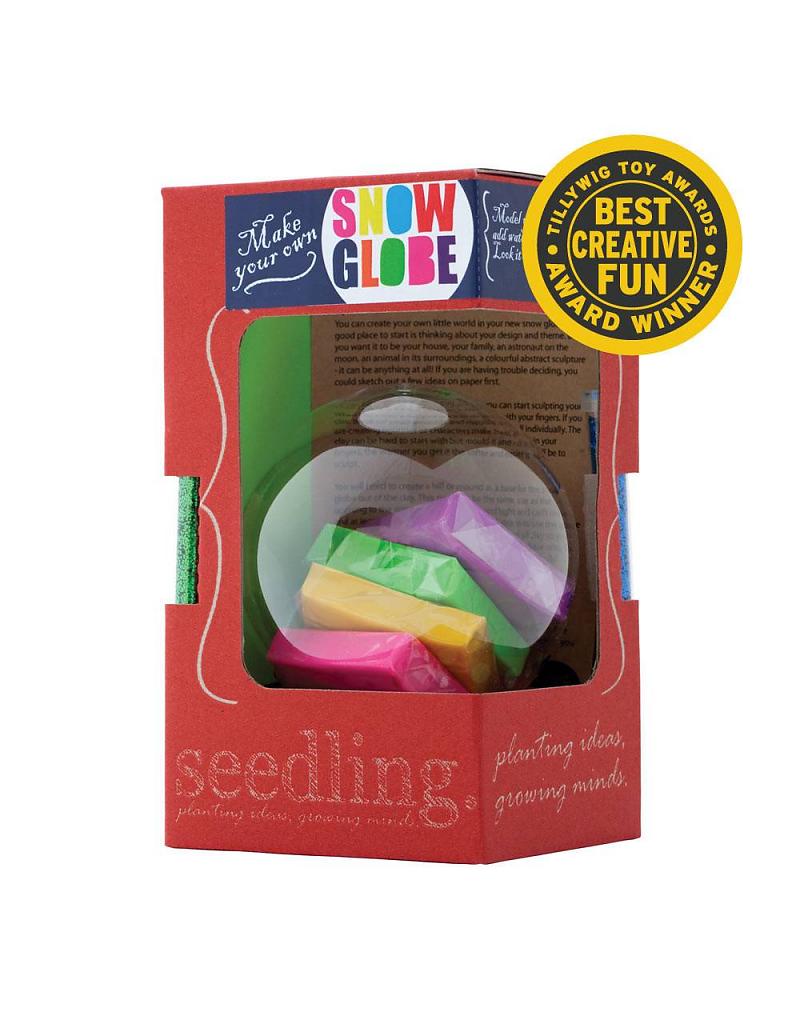 5 Years & + : Seedling Design Your Own... (Prices go from $15 - $50, depending on the kit)
Seedling kits are all the rage in baby stores across the country and we love their fun variety! There's something for every child's interest -- from superhero capes, to tutus -- you can give this activity based gift to children up to age 10. For the holiday, our favorite is the make your own Snow Globe kit!!