This year we decided to bring together some of our favorite fall looks with a Hazel Baby & Kids photoshoot. We worked with adorable local kids to make our vision come to life!
At Hazel Baby & Kids, we have always prided ourselves on curating quality, understated, forever in-style clothing for children. This fall, we've got some amazing new brands coming to our store for the first time, and unique items that we really wanted to show off. What better than a fall fashion shoot to get our vision for children's style in the spotlight!?
Here's what we did to get going:
1. Scout a Location
The Charles & Co rooftop
is a gorgeous space with great interior design. Our flagship store is part of the building, so we knew right away it would be a great fit. We're so happy with how the space complemented our vision.
2. Style the Looks
It was a team effort from all of us at Hazel Baby to put together our favorite looks. Store Owner Donovan and Manager Megan were the first to identify unique & hot brands to showcase. (Like the amazing
Nui Organics pieces
.) Tara & Lindsay both have previous work experience in the fashion industry, so they finalized the outfit selections and styled with accessories.
3. Find Great Models
When it came down to finding models, we wanted to use local babies & kids. So, we put out a quick call on our Instagram stories -- and got a ton of adorable kids lined up! We partnered with
Lena Grae Photography
to offer these local families a few priceless photos of their children in return for modeling our looks. This was our first-ever photoshoot, and we hope to do more of these in the future to get more families involved. It was such a fun way to connect with our community.
4. GO!
The day of the shoot was a ton of fun. A big THANK YOU shoutout to all of the parents that made the extra effort to get out the door early with their little ones! (Yes, we had an 8am bright and early call time!) Each of them did such a great job in front of the camera and they all brought their own personalities to the table.
We can't wait to start sharing these images, and we hope they give you some fall outfit inspiration for your little ones!
Here are a few of our favorite BTS pics from the shoot: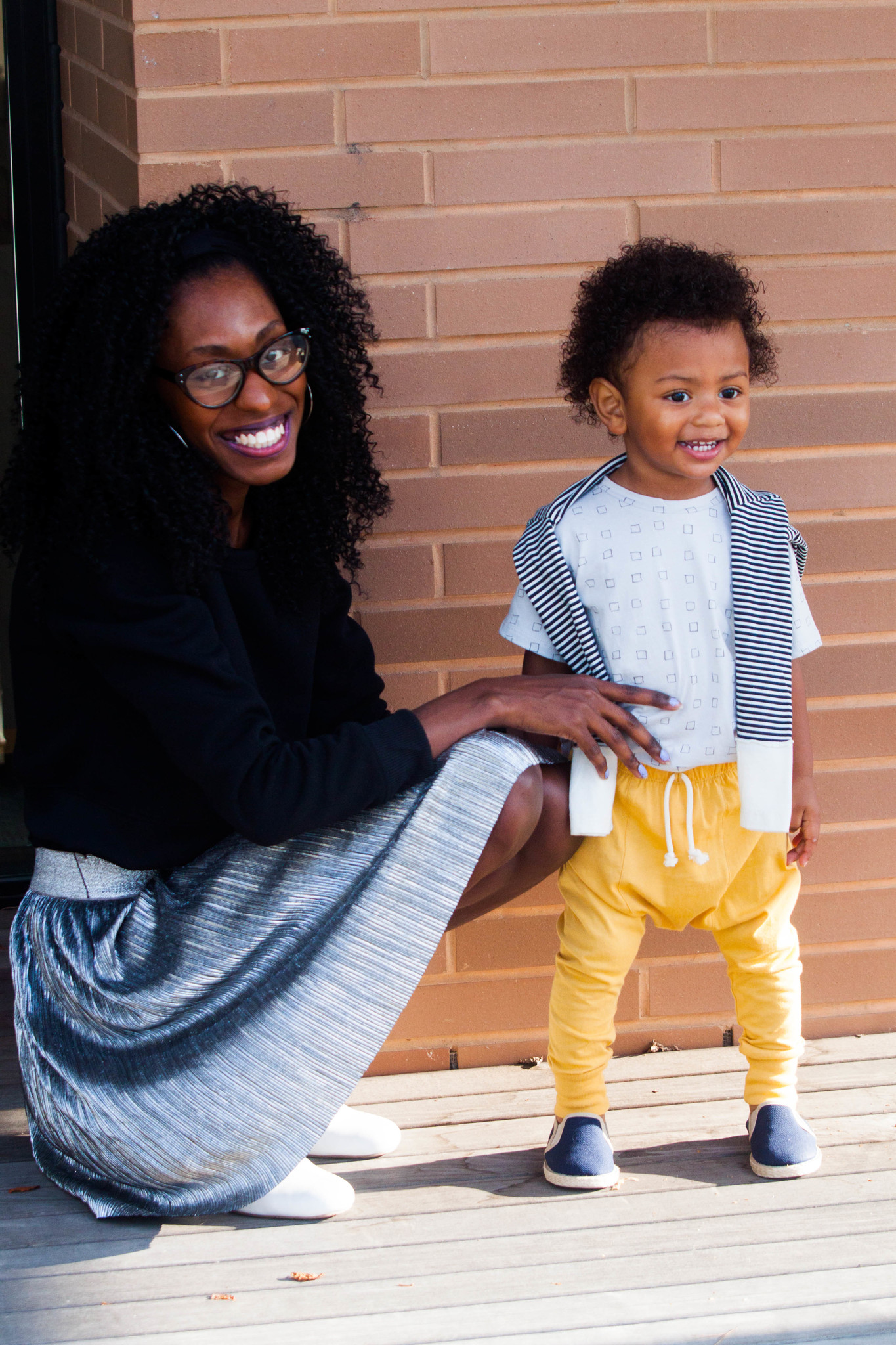 Our toddler model, Hiro, with his super-fashionable and extra sweet Mom, Shakera! Hiro is wearing Go Gently harem pants, Children Chic slip-ons in navy, a Go Gently shirt & jersey hoodie.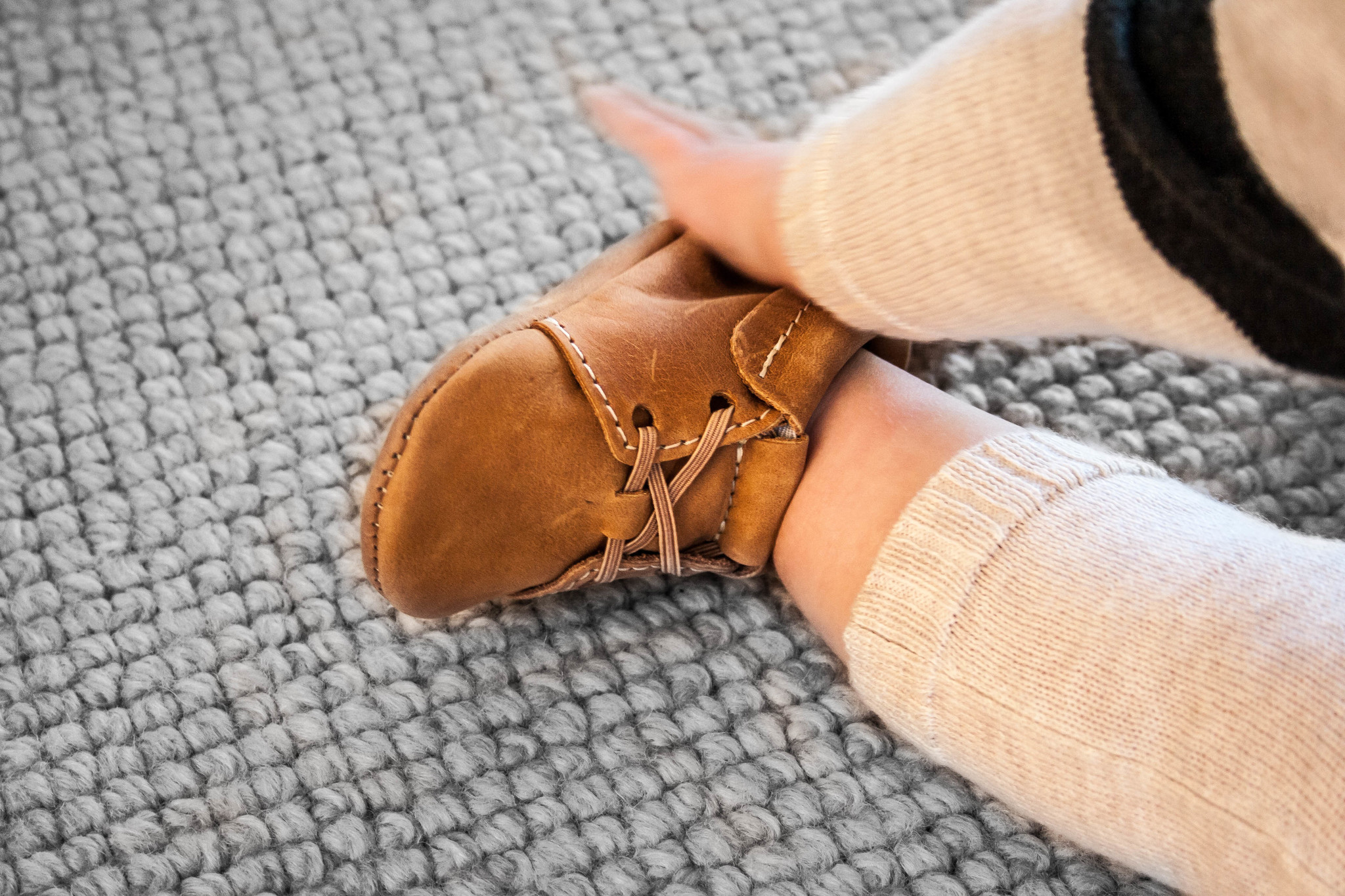 One of Tara & Lindsay's favorites this fall are these versatile leather shoes from Freshly Picked. Shown here on our crawler model, Jonah. Available for purchase in-store only.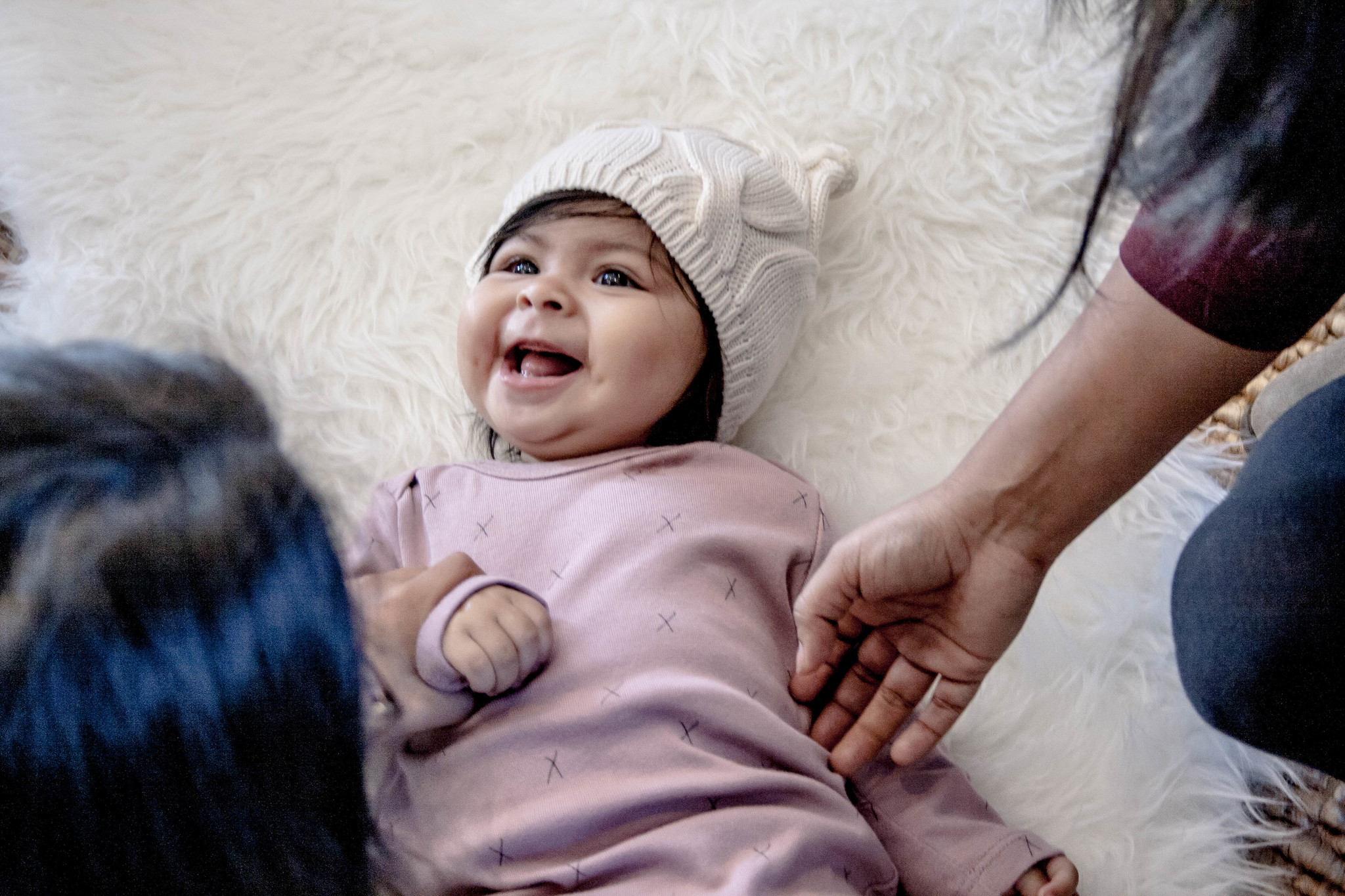 The adorable 6-month-old Callie getting some extra tickles for the camera from her mom & sisters who came to help out at the shoot! Callie is wearing the printed onesie from Go Gently and a Hat.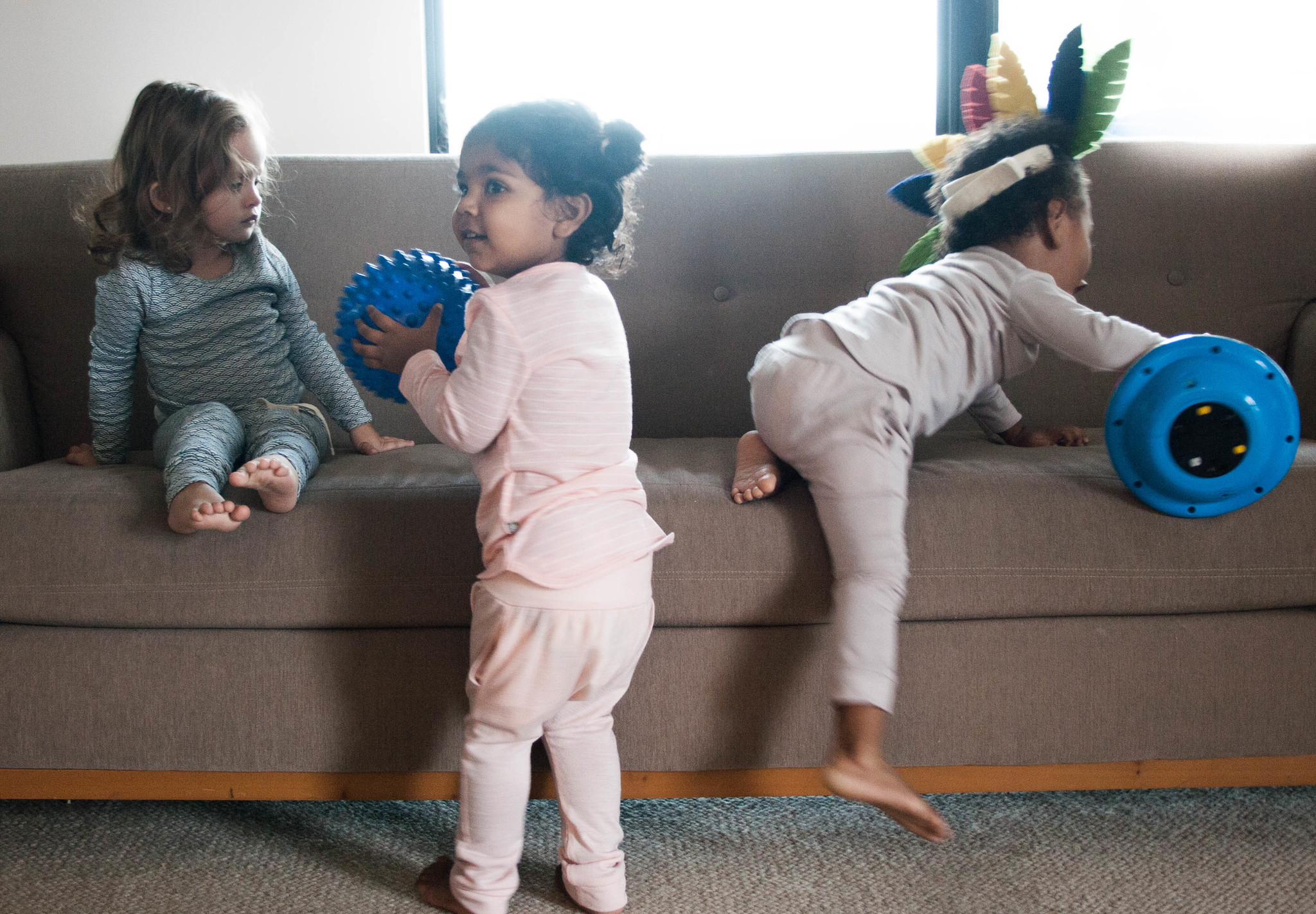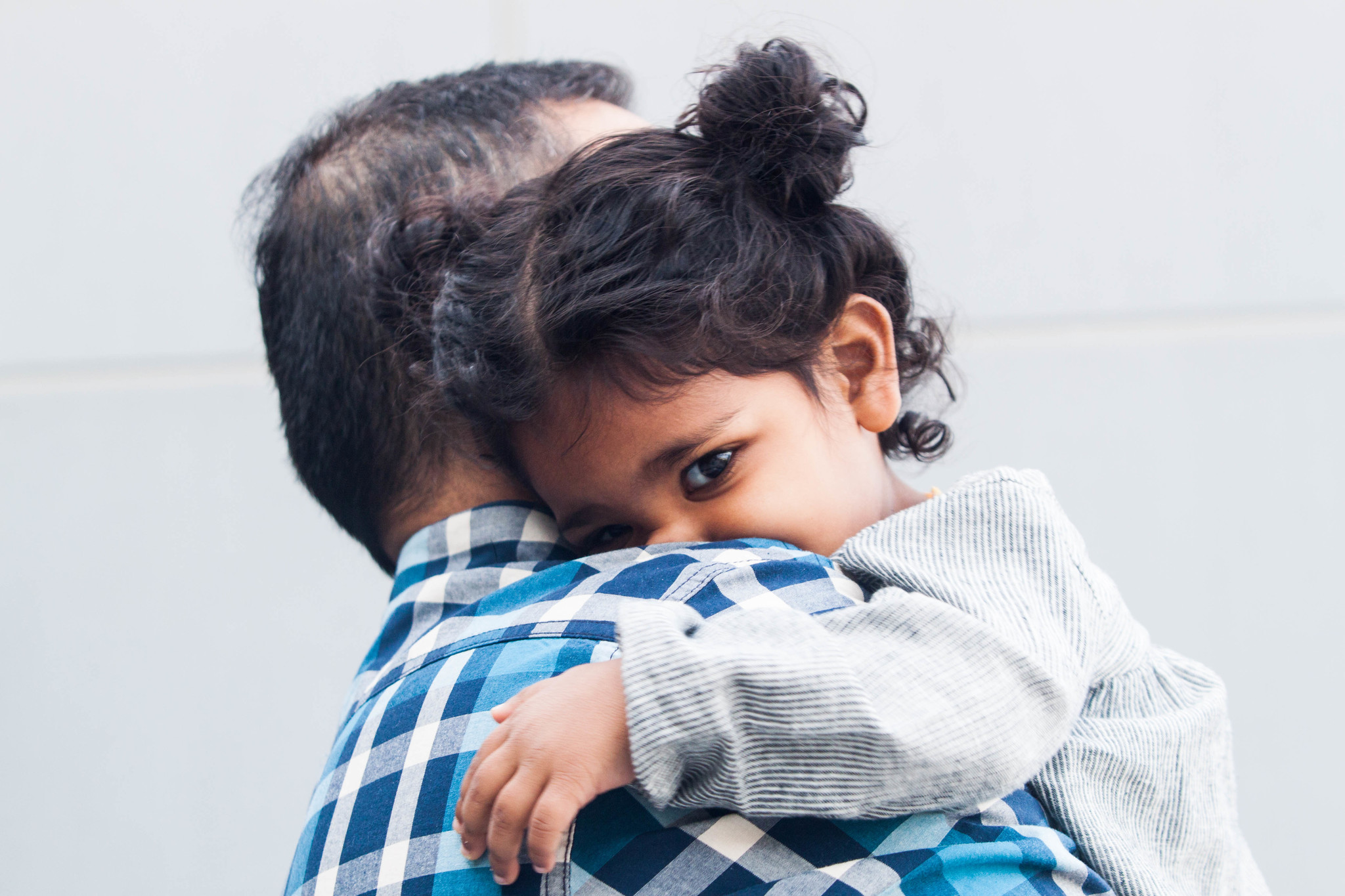 By the end of the shoot, these models were definitely ready to go home & snuggle! Sweet Arya gives her dad a hug, wearing the Mila dress by Go Gently.