Choosing your baby's first walking shoes can be tricky, especially with so many different types and brands out there!
Luckily, I found a really cute, durable and eco-friendly pair at Hazel Baby that was perfect for my baby's development.
If you're anything like I was as a first-time mom of a new walker, then you are a little lost on how to choose your baby's first walking shoes.  
From conversations with other parents and some quick research online, I knew I wanted a shoe that would meet the following criteria:
--Have a soft sole that would allow my daughter to feel her entire foot on the ground similar to being barefoot
--Stay on and stay put!
--Work for everyday wear and would match the majority of her clothes or outfits
--Be durable and last as long as possible
--Eco-friendly brand
When browsing at Hazel Baby, I found these perfect leather slippers by the French brand called Easy Peasy.  Easy Peasy is an eco-friendly brand that uses vegetable-tanned leather (which is certified to be chromium-free) and water-based leather glue.  They also use organic cotton or recycled cardboard for all of their packaging. To top it all off, they met all of my criteria and happen to be so, so adorable! 
I bought this exact pair (pictured above) in the spring when they were still slightly big (my daughter has tiny feet for her age) and this was no problem as the elastic band on the back never failed to keep them on her feet.  She could even wear socks with them on cooler days. In the summer, she wore them without socks and they still fit well and stayed on her feet. She wore them nearly every day for six months. The best part is, that after six months of almost constant wear, you could hardly tell that they had been worn so frequently.  These leather slippers are incredibly durable and the perfect shoe for your new walker!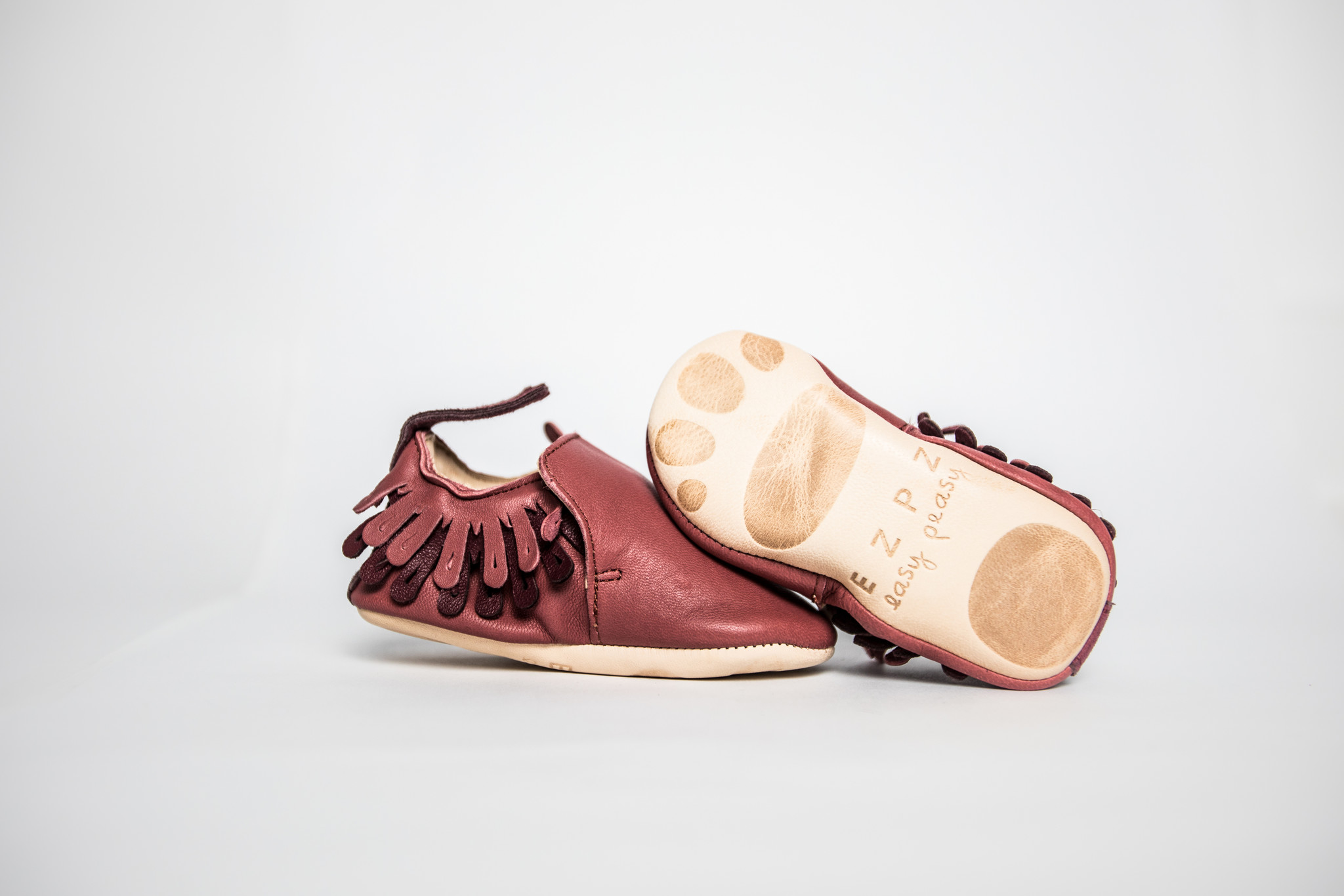 Ashley is a certified elementary school teacher and the mother of a spunky and silly one year old.  She is also a self-proclaimed coffee snob, foodie and lover of Jersey City currently residing in the neighborhood of Bergen-Lafayette.