A conversation with New Jersey Mom of two and founder of Snuggy Buddy Baby, Susan Bortone discussing the inspiration behind her business, tips for juggling it all (as a Mom of two, full-time employee, and business owner!), as well as a few of her favorite Hazel Baby & Kids products to help with bedtime!
Susan Bortone created Snuggy Buddy as a safe Wearable Lovey Blanket, with a securely attached plush lovey, to help provide the comfort her babies needed - and the safety she needed for them. 
What is your name? Tell us about yourself!
Susan Bortone - I live in Verona, NJ with my husband, kids and our pup. I launched Snuggy Buddy because I needed to find a way to help my own kids sleep safer and sounder as babies and realized I had created something that could help others too!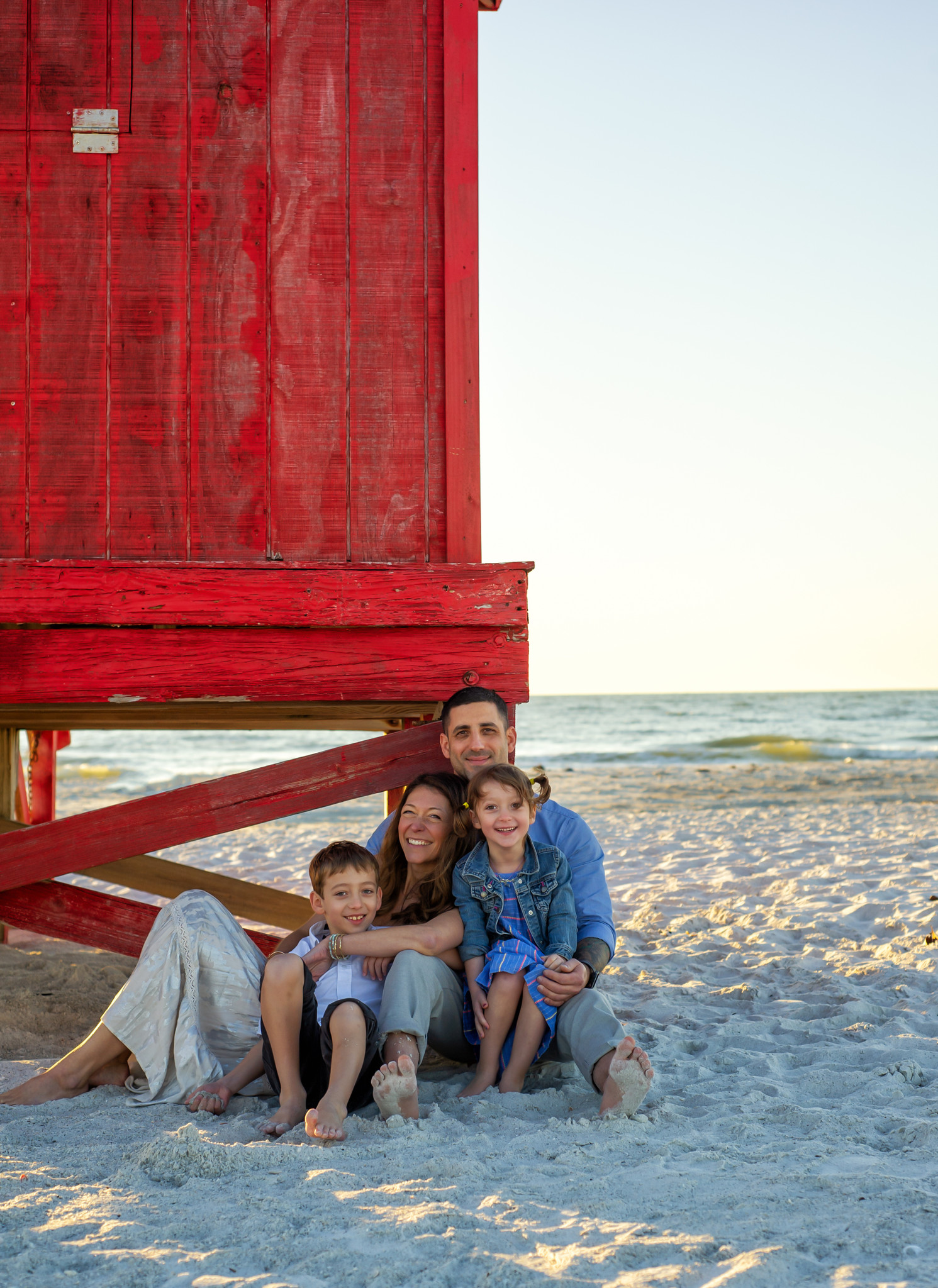 So you're a mom! What are your children's names and ages?
I have 2 kids - Rocco (7) and Olivia (4) who are the inspiration behind my brand. Snuggy Buddy Baby, By Roc and Oli.
How did you come up with Snuggy Buddy?
The brand is inspired by my kids, Roc and Oli. We really struggled with both when it came to sleep.  They both woke several times per night and needed the comfort of a soft toy to keep them cozy in the crib, but I knew it wasn't safe and wouldn't risk it. We tried everything we could safely find on the market, and when nothing helped them, we knew there had to be a better way to get them comfort and safety. So I started designing. The first night my daughter used Snuggy Buddy, she slept 12 hours! That is when I knew I was on to something to help them and others struggling with the same thing! 
Can you tell us more about Snuggy Buddy's mission, and its connection to Project Linus?
We donate a portion of each sale to buy fabrics to make blankets for babies and kids in need. We feel every child deserves the right start. The chance to sleep sound and dream big! We are really passionate about helping others, from babies and parents struggling to sleep better, to babies and kids in need. One of the reasons we chose Project Linus is because it's a smaller organization, that doesn't get as much support as some of the bigger charities, so we really wanted to be involved where we could make an impact. 
What is your favorite part of what you do?
Knowing we are making a difference for others and helping families.  That first year can be so tough to adjust to as a new parent and struggling with sleep is such a big part of that for families. We get such great feedback and appreciation from our customers, that it makes it so worth it. We love hearing how much of a game changer it has been for them has been such an inspiration and is what keeps us growing as a brand.
Advice for mom's who are doing the balancing act of running their own business? What have you learned / or what surprised you the most?
There are so many things to get done as a business owner and it can be overwhelming. It's impossible to do it all if you want to scale and grow. I currently balance working full-time still, 2 kids and running Snuggy Buddy. So it can be hard to get to everything. Learn what you are best at and where you need support and don't be afraid to ask for help. If you try to do it all, you will end up becoming your own bottleneck and slowing things down in the long run. So figure out where you need the most help and build your community or your tribe for support those facets. You will be amazed how many people are willing to help if you let them! 
(Sleep) Tips for new parents - or parents-to-be?:
You have to give yourself grace. It's not going to be perfect. Every day will be different. And none of us have it all figured out. Try not to stress the small things, but enjoy the small moments. And trust that you and your baby will figure it out over time - together.
At Hazel Baby, sustainability and the health of our planet is always at the forefront of our mission. What is one eco-friendly swap you'd like to see more parents make?
That is a great question! Using more natural products without harsh chemicals and additives. Not only is it better for our planet, but ourselves and our little ones' health as well. Even just changing a few little things like your household products, your soaps and detergents can make a big impact on your family's overall health.
Top 3 favorite items from Hazel Baby when developing a bedtime routine with the little ones? ;) Had to ask! 
My Hazel Baby favorites for bedtime are:
L'ovedbaby Organic Pajamas – Super cute and pair wonderfully with your Snuggy Buddy Sleep Sack!
Wee Gallery, Friendly Faces Soft Book – Is a great book to add to your bedtime routine that your baby can touch and interact with.
Earth Mama, Calming Lavender Lotion - Great addition to bath and bedtime to help your little start to calm and settle down for the night. And it smells wonderful too! 
Thank you so much, Susan!
For more information on Snuggy Buddy, you can check out www.snuggybuddy.com!