It's hard to believe – but fall is right around the corner! That means cooler nights, beautiful trees, and lots of Apple Cider Donut Bread in our future. And let's not forget the spooky decorations, apple picking and pumpkin decorating! There is truly so much to love about fall, so we wanted to share some of our favorite quick and easy fall-inspired sensory activities to do at home with the little ones.
First, maybe you are wondering - What is Sensory Play, and why is it so important? 
Sensory Play is play that engages multiple senses at the same time. This helps to build pathways between nerves within the brain, which then helps to lay a solid foundation for more complex tasks in the future. When children engage in sensory play they can begin to recognize and identify properties of an object – such as liquid or solid – and can make connections to other objects with the same properties. The physical acts of mixing, scooping, and squishing strengthens fine and gross motor skills. Add in elements to encourage imaginary play and this will also enhance social and emotional skills.
So without further adieu ...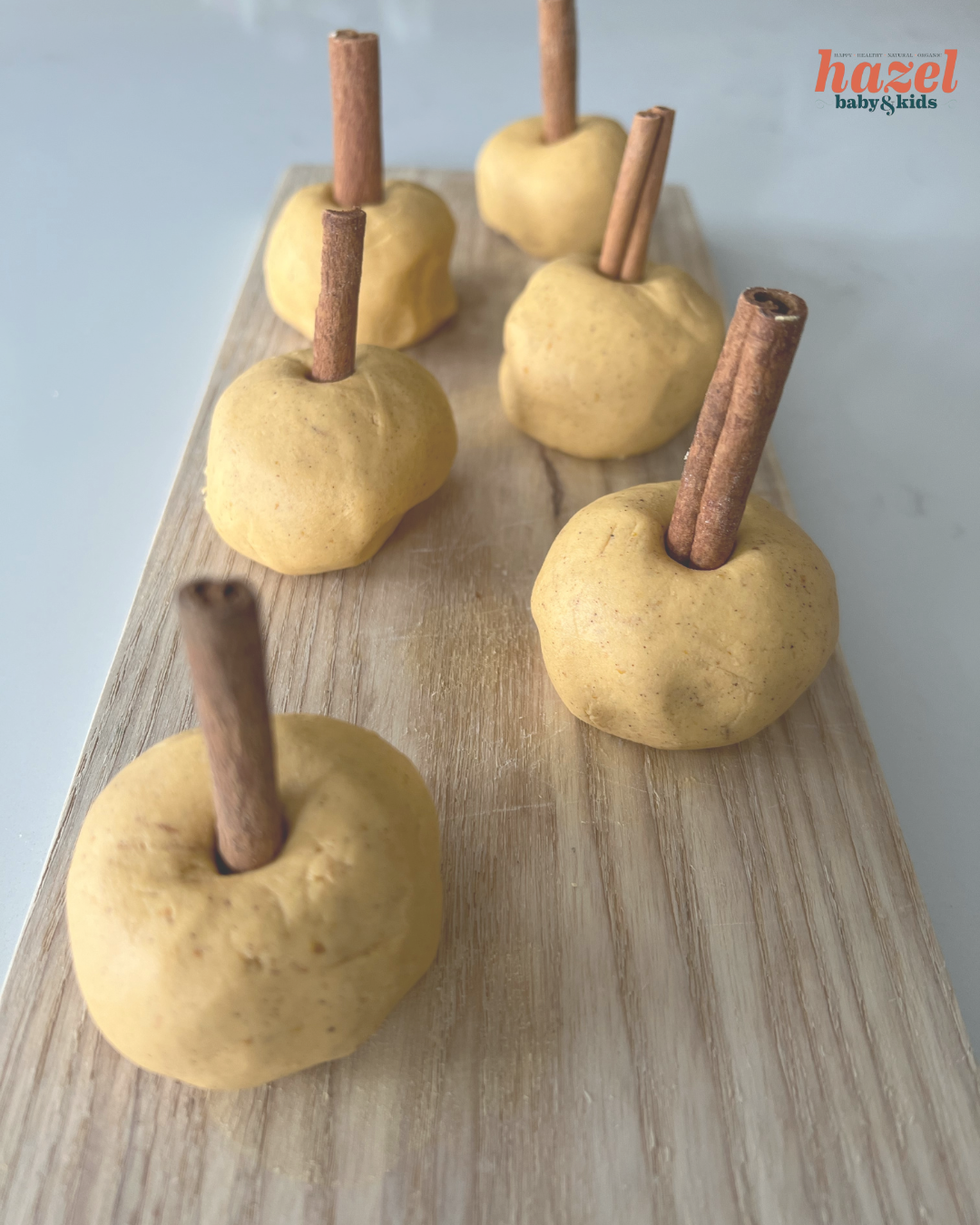 Pumpkin Spice Dough
For the PSL lovers out there, we bring to you – Pumpkin Spice Dough! This activity is great because it requires minimal ingredients and looks and smells ah-mazing!
Materials Needed:
Pumpkin Puree
Cornstarch
Pumpkin Spice and/or ground Cinnamon
(Optional) Cinnamon Sticks
All you need to do is mix the above ingredients together using a 2 cups of Cornstarch to 1 cup of Pumpkin Puree ratio – and add in as much Pumpkin Spice and/or cinnamon as your heart desires. So simple! We like to roll ours into tiny "pumpkins" and top with a cinnamon stick stem! This dough is also taste-safe and can be stored in the refrigerator for up to 3-5 days.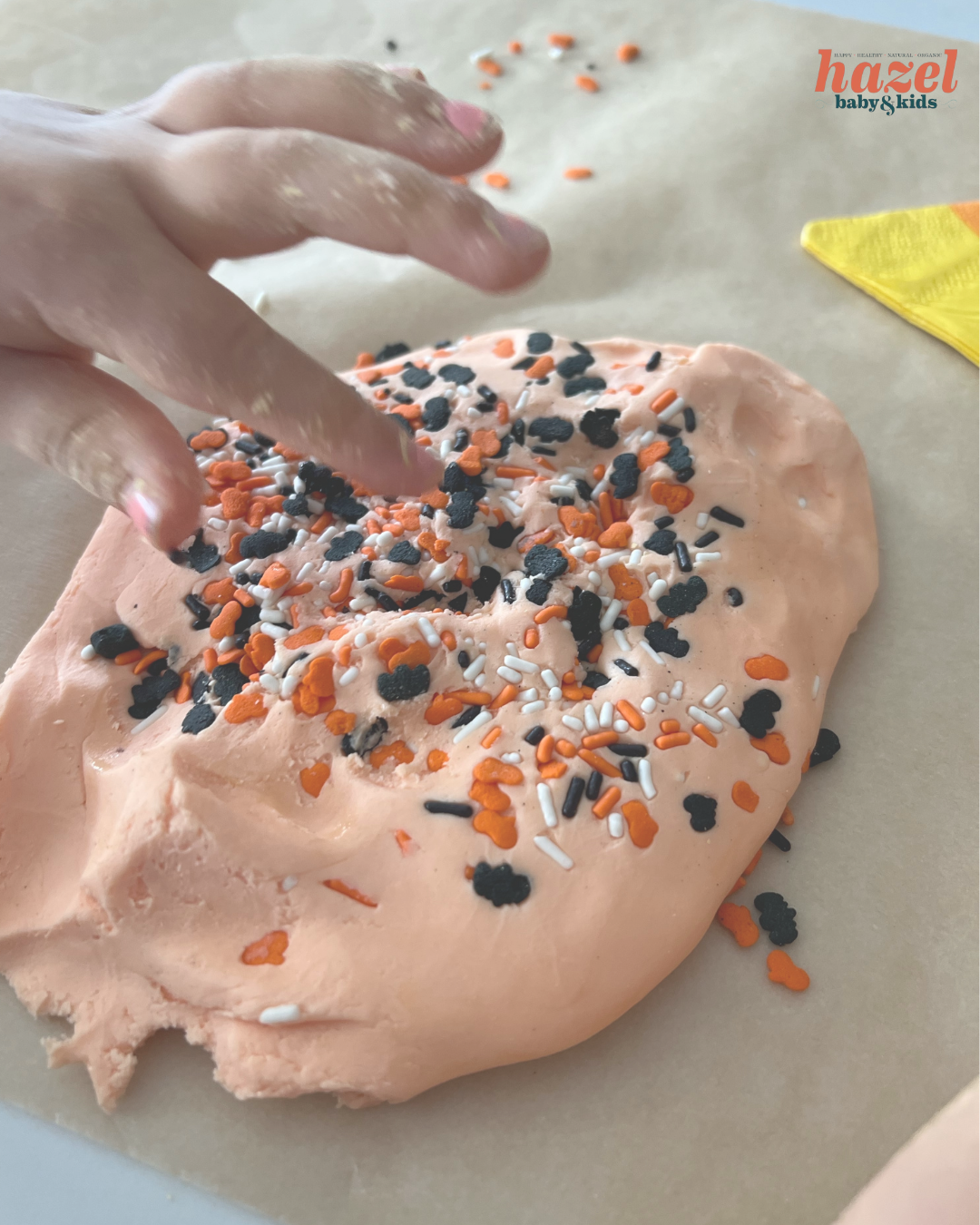 Frosting Dough
Frosting Dough only has two ingredients – frosting and powdered sugar! It could not be easier to make – just mix those two ingredients together in a 2 cups of Powdered Sugar to 1 Cup of Frosting ratio (we recommend using a stand mixer for best results). For added fun, toss in some seasonal sprinkles or googly eyes for a spooktacular time. This dough is silky smooth and smells divine!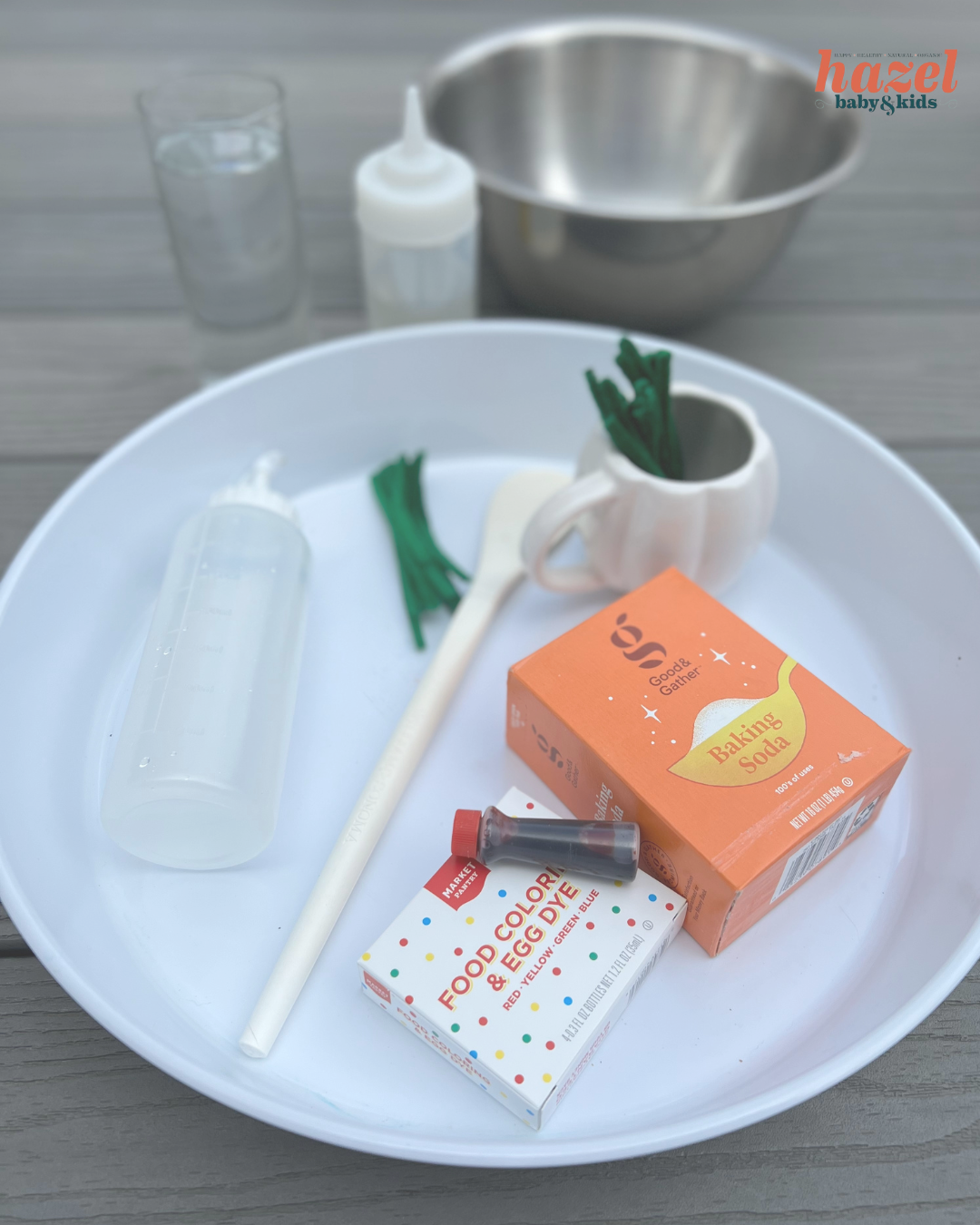 Fizzy Apple Science Experiment
We all love a good science experiment - and this one is sure to be a fun one! To really engage the senses when doing this experiment you can ask your toddler questions such as - What do you see? What do you hear? What do you smell? What does it feel like? 
Materials Needed: 
Baking Soda
Water
(Red) Food Coloring
(Green) Pipe Cleaners
Squirt Bottle
White Vinegar 
Start with 1-2 cups of Baking Soda and drop in red food coloring drops. Drizzle in water until it reaches a dough-like consistency. For this one, we prefer to first mix with a spatula, and then our hands. Assist children in forming the "apples" and top each ball with green pipe cleaners to resemble apple stems. Place all in a shallow bowl, fill the squirt bottle with white vinegar, and let kiddos go to town squirting the vinegar onto the apple and watching the volcano-fizzy action come to life! 
Which activity are you going to try first? Enjoy and tag us @hazelbabystore!